Blog
Where to study French in France?
Dec 2, 2020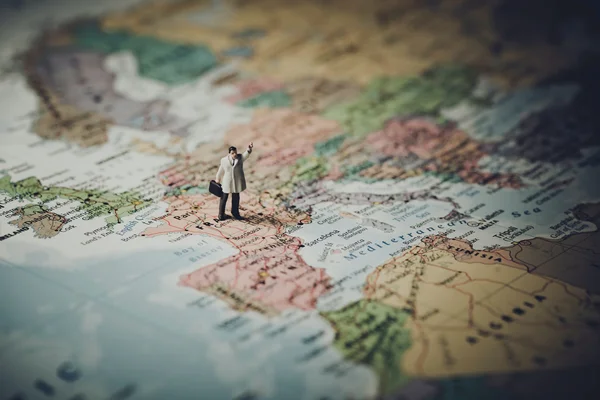 Where to study French in France?
France is a country that takes great care of its language, perhaps that is why it has an extraordinary offer for anyone who, from anywhere in the world, intends to study French in France. Offer ranging from intensive courses to conversational classes. Also worthy of special mention are the summer courses designed to harmonize study with tourist activities, such as visits to monuments and museums, which are reference points for practicing the language in the most natural and efficient way. From these pages, we will give you our opinion of where to study French in France?
Studying French in France is the best way for you to pick up the authentic accent of the Gallic country and to perfect the language . On the other hand, and despite what is said in foreign countries, obtaining a French student permit is not as complicated as you might think, of course, if what you want is to study in France in an official French course. Learning French in Paris, Nice, Lyon, etc., is an experience that you will always remember and tell about.
Is it expensive to study in France?
Studying French in France is usually not expensive, as there are offers for all levels and pockets. There are also ways to learn French for free, such as doing a language exchange with a French citizen who wants to learn their language, or by studying online.
French classes vary in price, naturally, depending on where you want to study, depending on the level of conversation, its intensity and the frequency of the classes. In addition, they offer you several resources to learn it online, through mobile applications, desktop software and online French courses .
However, the higher cost of studying French in France is more than compensated, as it is one of the easiest languages to learn, since it requires about 600 hours, as does learning Dutch, Spanish or Italian; however, it is easier than German (750 hours) and much easier and cheaper than Arabic, Chinese, Japanese, etc.
Why study French?
The universal interest in studying French is more than justified, because more than 200 million people speak this language on the five continents . The Francophonie encompasses 68 states and governments. Then French is also the language that most people learn, behind English and the ninth most widely spoken language in the world.
Speaking French offers you the advantage of being able to multiply your chances of finding a job on the international job market . Therefore, French opens the doors to French companies in France, in the same way as abroad, in all French-speaking countries (Canada, Switzerland, Belgium and the African continent). It must be borne in mind that France, is the fifth commercial power and the third host country for foreign investment, and is therefore a first-rate economic partner.
French is also the language of international culture from cuisine, fashion, theater, visual art, dance to architecture. Speaking French is a permit to access, in the original version, the great texts of French literature, but also cinema and music.
French has a quality appeal since it is both a working language and an official language at the UN, the European Union, UNESCO, NATO, the International Olympic Committee, and the International Red Cross. as well as in various international legal instances . French is the language of the three host cities of the European institutions: Strasbourg, Brussels and Luxembourg.
Where to study French in France?
Here are some of the most guaranteed French schools in France:
Alliance Francaise , one of the institutions with the most guarantees to study French, has branches both in France and around the world, covering all levels from complete beginner (level A1) to self-employed (level C1). They offer you intensive French classes for adults and evening classes: Locations: Bordeaux, Nice, Paris and St-Malo
Azurlingua is a school that is characterized by approaching the learning of the French language from a practical background. Its aim is to teach you to acquire varied knowledge while rapidly developing your communication skills in French. The teaching method aims to stimulate a desire to learn and express yourself continuously: Places: Cannes, Nice, St Tropez. Contact: azurlingua.com.
Berlitz . It is an international school that teaches French in more than 25 centers in the most important cities of France. Teaching is carried out both privately and in groups, even Berlitz teachers can come to your office.
Its centers are in Bordeaux, Boulogne-Billancourt, Cergy, Dunkerque, Evry, Grenoble Melan, Le Havre, Lille, Lyon, Marseille, Nantes, Nice, Noisy-le-Grand, Paris, Rouen, Saint Germain en Laye, St- Etienne, St -Laurent-Blangy, St-Denis, Strasbourg, Toulouse and Versailles.
Eurocentres offers you a wide range of French courses for students who want to learn French at different levels. Classes range from two weeks to one year courses with a maximum class size of 14 students.
Places: Amboise, La Rochelle and Paris. Contact: eurocentres.com
Final tip
Most of the companies for their experiences and for their earned fame, offer the best guarantees to solidly teach the French language. However, given that in some way all students learn differently, due to their peculiarities, it is important that before opting for a school, you verify which is the teaching style that matches your learning style, to choose well.