Blog
I work in France thanks to my DELF exam
Nov 20, 2020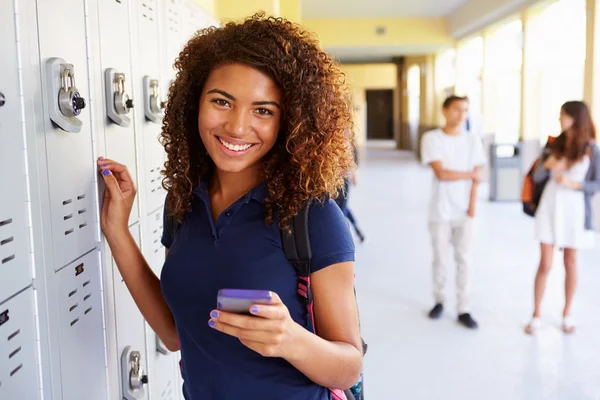 I work in France thanks to my DELF exam
I work in France thanks to my DELF exam
International talent recruiters consider the command of one or more languages, in addition to the mother tongue, as one of the main professional skills. This ability gives the applicant a formidable advantage over their peers, allowing them to choose from a wide range of higher-paying job opportunities that can take them on world travel.
In this scenario, learning French offers multiple opportunities for professional development, because according to the French Alliance on the planet it is spoken by more than 200 million people, it is the official language in 33 countries and renowned institutions such as the UN and UNESCO considered as one of the official working languages.
French opens the doors for us to know the great diversity of cultures of the Francophone countries that exist in America, Europe, Africa, Asia and even in Oceania. Also to study at prestigious universities such as the Sorbonne, the LX Polytechnic School and the University of Quebec.
French Delf Certificate
The countries that are part of the European Union established a few decades ago what is known as the Common European Framework of Reference for Languages ​​(CEFR), in order to institute a series of certifications and proficiency levels for the languages ​​that are spoken in their territories.
In the case of French, there is the Diploma of Studies in the French Language, also known as the DELF exam, this French title is issued by the French Ministry of Education. It has several modalities, one of which is aimed at professionals interested in entering the "French-speaking" labor market, it is the DELF Pro exam, which assesses the communication skills that are required for optimal job performance. This exam is available for intermediate French proficiency levels, also known as A1, A2, B1 and B2 according to the CEFR.
This professional French exam lasts approximately one hour and forty minutes and is made up of four sections: 1) Oral comprehension, 2) Written comprehension, 3) Written expression and 4) Oral expression and interaction.
The section that corresponds to oral comprehension lasts 20 minutes. It consists of carrying out activities to associate what is heard in an audio with a series of images that describe situations that frequently occur in work scenes.
The part dedicated to written comprehension takes place for 30 minutes. It is about answering a series of questions or marking the correct answers based on understanding the information from a group of images or reading some short texts.
Writing is a part of the exam that takes 30 minutes. Its objective is to evaluate our ability to write clear messages with a specific number of words, to solve a fictitious situation that could occur in an office; for example, giving instructions to a co-worker or resolving a customer complaint.
The section to evaluate oral expression and interaction lasts between 5 to 7 minutes, the applicant will have an additional 10 minutes to prepare what they will say. It is very fast paced and consists of three parts: a guided interview, an information exchange, and a role-play between the candidate and the examiner.
Exam preparation
A wide variety of resources are available online for both studying French and preparing for the exam. Highlights the website of the International Center for Educational Studies (CIEP) which depends on the French Ministry of Education, in it you will find a very complete set of examples of the exam brochure, as well as the audio files necessary for the practice of how to present each of its parts.
The French Alliance has a YouTube channel where you can watch a large number of videos to learn French. It also has a website that contains a wide variety of resources from links to radio stations, music and television channels in French, dictionary and downloadable books, to a section entitled Tools for the classroom. In this section you will find a very large list of links to other web pages to learn this language.
Similarly, both on the internet and on YouTube there are a series of videos to practice pronunciation, dialogues that simulate situations in everyday life, games to learn vocabulary and French expressions. Publishing houses such as CLE international, Didier and Hachette FLE have prepared collections of books elaborated with the specific objective of preparing the student to take the exam, most of which include CDs or licenses to access online or downloadable resources.
Other good ideas to turn French into our second or third language would be: looking for the opportunity to converse frequently with native speakers, for example by participating in a conversation club, finding chats where it is necessary to write quickly and spontaneously to keep the conversation going. Long live, read all the documents written in French that come our way, from the instructions for our appliances to novels and poems. Watching movies and singing in French are great options for practicing accent and intonation, as well as learning phrases, idioms, and vocabulary.
Likewise, high self-esteem, a lot of patience and a desire to have fun are part of the positive mental attitude, which is necessary to continue learning until we fulfill our purpose of incorporating another language into our work skills.
However, the existence of this variety and wealth of multimedia resources for knowledge, the infallible way to learn a language remains to be persistent, creative and disciplined in order to practice and keep practicing until we can speak, write, read, listen and understand French.
Thus, the DELF exam for professionals can be the key to traveling, getting to know other cultures and getting a job that we are passionate about in some exotic and French-speaking destination on the 5 continents.