Blog
How to learn languages through reading books
Dec 1, 2020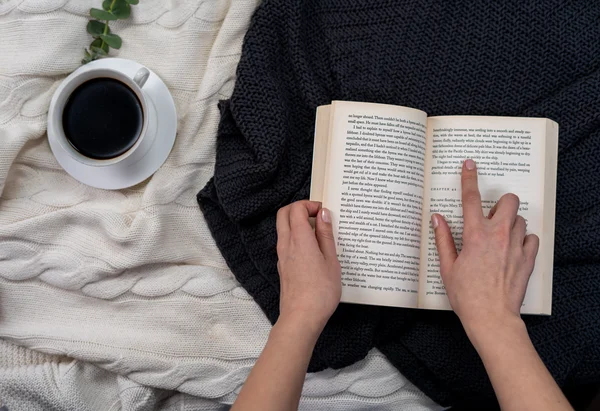 How to learn languages through reading books
One of the fundamental tools that have always been used to learn languages ​​is reading. Since we start studying a foreign language, whatever it may be, we are forced to read. From articles or short texts at the beginning to complete reading books when you have a more advanced level. And it is that written texts keep all the linguistic and cultural richness of a language, they are the best source to turn to if we want to fully enter the heart of a new language for us.
Short texts
It is essential to make contact with the written foreign language through short texts. That is, texts that we can read at the moment and that focus on the theme or themes of each level. For this reason, in the first levels it is essential to make contact with this type of texts, whether we study in class under the guidance of a teacher or if we study on our own.
Take advantage of all the texts that appear in the textbook that you use as a guide in your studies. Many of them are accompanied by questions or activities to see the level of reading comprehension you have. Take advantage of them, they will help you a lot to keep moving forward and develop this capacity.
Don't forget the magazines and newspapers. In them you will find many articles of interest that can help you to work on reading texts in the foreign language you are studying, which will be a good advance for you. Read carefully and take advantage of it well.
Also, don't forget the infinite possibilities that the Internet offers you. You will find different web pages, blogs and many readings available to you, also in short and simple format, which will be a fundamental element in your studies.
Reading books
Beyond short texts, reading complete books is a necessary and fundamental activity when studying a foreign language. Remember from the first levels to get used to reading. There are reading books in all languages ​​adapted to students studying a foreign language, so focus on books for your level and enjoy the safe wide range of readings that you have at your disposal. It is advisable not to skip any level and take advantage of and enjoy yours.
Reading books are an excellent tool for students to approach literature in a graduated way, step by step. This way of narrating is essential for the student of a foreign language, as it helps them expand vocabulary and fundamental lexical-semantic structures that they may not have known. Working from the first levels with reading books will be a breakthrough, a fast and safe way to advance with a settled level.
Tips for learning languages ​​with reading books
The first thing you have to do is look for a dictionary to accompany you in your study. Currently there are many, and very good ones, that will help you a lot to solve all your doubts. It is not advisable to work with online translators, since they are usually very literal and there are many mistakes you can make with these tools. Another very different thing is the possible online version of any good dictionary, which will allow you to work from your device with the same quality as a paper dictionary. It is important that you ask and inform yourself well which one is the most suitable for you, it will also depend a lot on your objectives.
As we have mentioned before, it is good that you get reading books adapted to your level, it is essential that you use the books in a staggered way. This will allow you to move on safe ground, practice your knowledge and not get frustrated and abandon the task. You will have at your disposal, surely, many different titles. Choose the ones you like the most and enjoy them. If you have activities at the end of the book, do them without looking at the solutions. It will help you a lot in the reading comprehension part and to progress safely. If they are divided by chapters, do them, in parts.
You also have the option of doing several readings. Begin with a general enjoyment reading at your own pace. Then, you can continue with a second work reading, in which you use the dictionary and in which you work on the activities.
It is a good idea to underline or write down in a notebook all the ideas or words or concepts, sentences, etc., that seem fundamental to you and that can help you improve and deepen your foreign language.
Most publishers already publish the online version of leveled reading books. If you are more interested and prefer it, ask if there is such a version for your title, as long as that gives you more comfort and allows you to read more and better.
Do not forget that many books are also accompanied by a CD and even some, much better, with keys that will allow you to access an application, with which you can listen to the audiobook. It is an excellent option to listen while you read. It can make the process much more enjoyable and it will also help you all this a lot with pronunciation and accents, also essential for learning a foreign language.
Do not forget to put into practice everything you have learned. That means that you should spend, after reading and working on it, some time to memorize and study everything you have learned in your readings. That is what it is about, to continue advancing and improving your contact with the foreign language. We assure you that you will notice it a lot and that this last step will help you advance in giant steps.