Characteristics of the Linguaskill English exam Module 1: Reading and Listening (levels A1, A2, B1, B2, C1)
For all English students who want to officially certify their knowledge at a certain time, only oral knowledge and skills and comprehension of texts, do not have to wait for any exam sessions that are carried out throughout the year with specific date. Linguaskill is a new tool, a level test, that allows you to obtain results in 48 hours. If you are interested, today we want to show you one of the essential tests that make up the Linsguaskill English tests, module 1 Reading and Listening. We explain what it consists of, how to prepare it and we provide you with material so that you can study it on your own.
What exactly is Linguaskill?
If what you need is to accredit your level of English, from the initial level A1 to the advanced level C1 or higher, either for an oppositions test, to be able to graduate or to access a scholarship such as Erasmus, ICEX, etc., Cambridge University offers you the possibility of taking a test and obtaining the results in 48 hours.
It is a test that adapts to your level and when carried out by computer the test is fast and accurate. The results are in line with the Common European Framework of Reference for languages, considered the international standard framework that serves to describe the linguistic skills organized at different levels. This test covers all these possible levels that can be certified in a foreign language, from level A1 to level C1 or higher, passing through all the intermediate levels between them.
The parts of the Linguaskill test are: Writing, Speaking and Reading and Listening. You can examine yourself from all the parts or only from some.
In addition, taking into account the current situation caused by the coronavirus, the University of Cambridge has adapted the test to be able to perform it from home, offering the maximum guarantee and security in its performance, evaluation and results.
To be able to adhere to this new possibility, to take the Linguaskill exam from home you must have the following tools :
"A computer, either laptop or desktop." It must be at least 15 ″. It is essential that you have a webcam to be able to perform these tests;
—Internet connection, preferably with fiber optics, as this is what will guarantee that the information is sent correctly to Cambridge;
—It is essential to have headphones and a microphone so that both Listening and Speaking are carried out with total normality;
—A space where you can be alone and without interruptions the day you take the test.
Cambridge uses exceptional measures in these circumstances, both for registration and for the examination by means of facial recognition that performs all the checks. A software based on artificial intelligence will be in charge of informing the examination center of the candidate's behavior at all times.
For whom is Linguaskill advisable?
The Linguaskill test can be taken by all people who want to have their level of English certified in 48 hours. However, it is characterized by being in high demand within the following groups:
- Students: most Spanish universities accept Linguaskill when meeting the Erasmus, postgraduate and graduation requirements. It can serve all students who are going to graduate and have to demonstrate a level; for those students who wish to go with a scholarship to study in a foreign country or for those who want to access certain universities where a certain level of English is required as an entry requirement.
- Universities: when they need to measure a candidate's level of English for admissions processes, assess progress in learning or to graduate, Linguaskill can help to do so quickly and accurately.
- Companies: Linguaskill can be used as a tool in the selection and promotion processes, to ensure that the candidate presents the appropriate language skills for a job, or to evaluate the effectiveness of internal English training programs.
Linguaskill Reading and Listening: Test Features
It is a test that lasts between 60 - 80 minutes, in which the candidates will have to perform the seven parts that make it up, with which they will control their listening skills and their fluency in reading various texts .
It is a test that is introduced as a novelty with the latest technology in artificial intelligence, adapting the difficulties of the exam to the candidate, since there are not a number of specific questions, but rather they launch a first and from here, as long as it is done well, the candidate will keep getting more and more complicated questions thrown in. If the answer is incorrect, at some point they lower the level, until they can gauge exactly where each candidate is. Therefore, the number of questions is variable, it will depend on the level of each participant.
The types of questions that are asked in this part are:
A) Reading :
- Read and select: candidates read a notice, diagram, sign, memo, or letter containing a short text and choose the sentence or phrase that most closely matches the meaning of the text. There are three possible answers.
- Phrases with blank spaces: candidates read a sentence with a missing word, blank space, and choose the appropriate word to fill in that blank space. There are four options for each blank.
- Blanks with multiple choice: candidates choose the appropriate word or phrase to fill in the blanks of a text. There are four options for each blank.
- Blanks with open response: candidates read a short text in which some words are missing and write the word that has been omitted in each blank.
- Extended reading: candidates read a longer text and answer several questions with multiple choice. The questions follow the same order as the information in the text.
B) Listening :
- Listen and select: candidates listen to a short audio recording and answer multiple-choice questions with three possible options.
- Extended listening: candidates listen to a longer recording and answer several multiple-choice questions based on it. The questions follow the same order as the information they hear on the recording.
Tips for preparing the Linguaskill test on your own
You do not need to go to an academy or find a specific coach to take the Linguaskill Reading and Listening test. You can do it on your own if you follow a series of fundamental tips that will help you achieve the final goal, obtain your degree that reflects the level you need. To do this, the following tips can help you:
—It is necessary to have previous knowledge of English relative to the level at which you are going to take the exam. You cannot introduce yourself without knowing any English or if you have it very far away, if you have not practiced for a long time. In order for you to pass the exam with the greatest possible success, it is necessary that you have a job done behind your back to adapt it to the test;
—To prepare for this exam on your own, and this specific Reading and Listening test, you must create a real weekly study plan, that is, a plan that adapts to your real time, the one you have to study and that you always comply with. It is essential that every week you spend at least a couple of hours preparing for this specific test;
—It is about reading a lot, it is necessary that you not only read texts to practice the test, but also read long texts, books, which will help you acquire vocabulary, structures, expressions, etc. But do not forget texts adapted to the questions of this Reading and Listening test, more specific texts, which will help you to obtain the best result;
—Listening to native speakers rigorously is what will allow you to obtain the highest mark in the Linguaskill Reading and Listening. Do not forget to watch movies, listen to radio or television in English, music can help you a lot, or videos in general. But you must work the specific test thoroughly, so that you go fully prepared and get a good grade;
—It is highly advisable to keep in contact with native speakers during the exam preparation period, mainly for this part of Reading and Listening. Listening to them will help you a lot to improve your hearing, to understand natives in different situations; Reading them will also be a challenge for you to be better prepared for the exam.
Linguaskill Reading and Listening Core Preparation Materials
With this compilation of material, you can prepare for the Linguaskill Listening and Reading test. We advise you to review them all, each of them will help you pay attention to a certain aptitude that will be good for you to work on and strengthen to obtain the best result on the exam.
—The University of Cambridge itself offers you the following material with which you can prepare directly for the Reading and Listening test.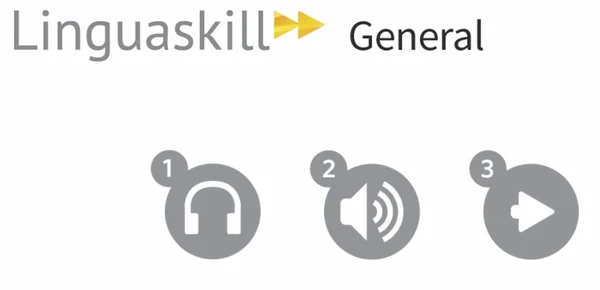 Also this series of resources, will help you with your level of English, with material for you to prepare for the Linguaskill Reading and Listening.

In addition, you have games, apps, and social networks that will come in handy:

These lists of movies and series can help you a lot. Focus on your level and work with them: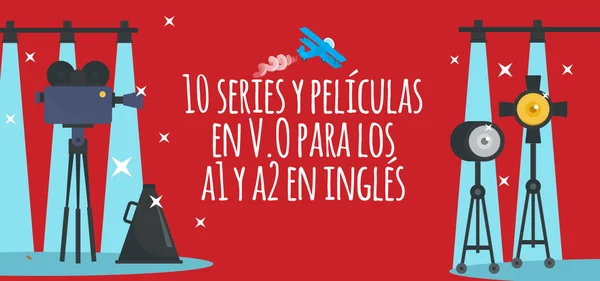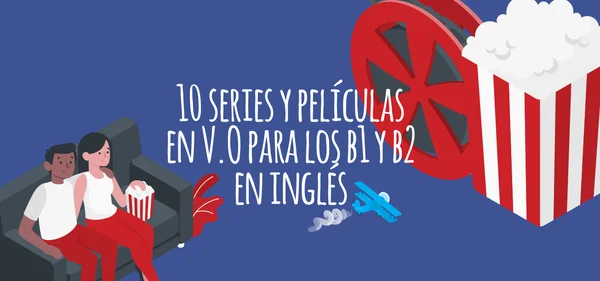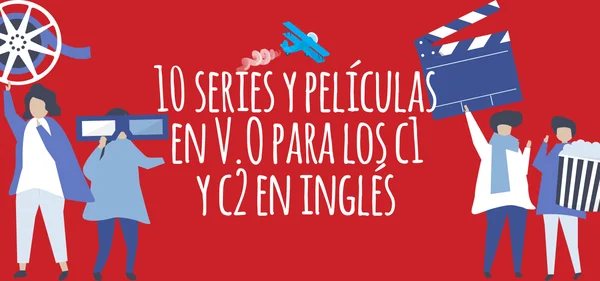 These level-selected reading books can help you work on the Linguaskill Reading and Listening test. Choose the ones you like the most and enjoy while you study:
It is essential that you work with a good dictionary to solve all the doubts that may come to you while you prepare for the test. In the following link, you have a recommendation of which ones can serve you.
With this specific guide for preparing the Linguaskill exam, you will be able to facilitate the study of the specific part of Reading and Listening.
—With these books you can prepare this Reading and Listening test, in addition to the rest of the Linguaskill exam:
Results
Regarding obtaining the results after taking the test, in the following table, you can verify what level you would obtain with each of the possible scores so that you can get an idea of ​​what it would correspond to:
| | |
| --- | --- |
| Punctuation | CEFR level |
| 180+ | C1 or higher |
| 160–179 | B2 |
| 140–159 | B1 |
| 120–139 | A2 |
| 100–119 | A1 |
| 82–99 | Below A1 |
You have to know that the general results of the Linguaskill test are provided instantly for reading comprehension and listening comprehension skills; that is, for this module that you are going to prepare, you would have the results at the moment. A computer-generated Test Report will be sent, so there is no waiting for printed certificates or other documents. However, currently and as a novelty, the singers that perform Linguaskill now have the option of allowing their candidates to consult their results on the internet and not have to receive the Test Report. Each center chooses whether or not to make this feature available to candidates.
Regarding the characteristics of these reports, take into account what they are like and what they will show you:
—The score in each of the skills that have been tested, allowing you to quickly understand your level of English;
—The level of the Common European Framework of Reference (CEFR) that you possess in each of the skills that have been examined;
—An average score according to the Cambridge English Scale and the associated CEFR level;
—An explanation of what each score means in terms of English skills, allowing you to see where you are doing well and where you can improve.
Centers can also generate reports for individual candidates or for groups, depending on specific needs. You can also break down the scores by group and by level, allowing easy comparison of capabilities across your organization if applicable.
Register
If you have made the decision to take the test, from the following link you can see directly which centers we recommend you to take the Linguaskill Reading and Listening module.
You can contact your exam center directly and they will advise you and inform you of everything you need.