Blog
Why having an official Italian degree on your resume can be important
Dec 3, 2020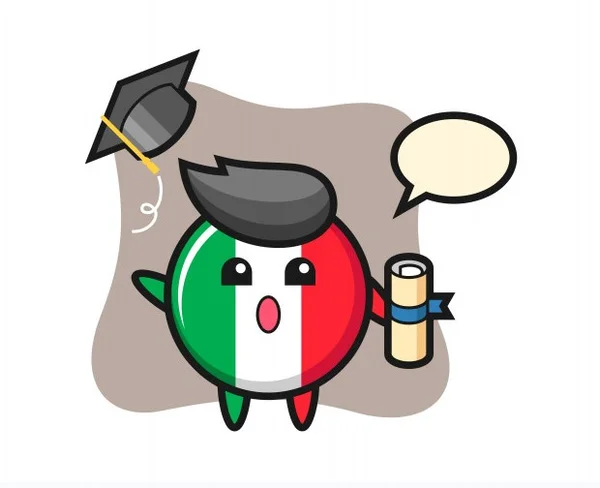 Why having an official Italian degree on your resume can be important
Today, finding a job to enjoy and having a minimum stability has become a challenge. Of course it is not easy, but it is not something impossible either. The demands on the part of companies and public procurement are increasing. And among all the requirements, language certificates have become indispensable. It is not always about English, or French and German, the qualifications that are required to prove a good job. Sometimes, having a slightly less recognized degree, such as Italian, becomes the opportunity to stand out from the rest of the candidates and open the doors in such a competitive world of work.
What level is the most advisable?
As all language learners well know, the official qualifications of any foreign language certify the knowledge of a language in different degrees. From A1 and A2, as initial levels; B1 and B2, as intermediate titles; C1 and C2, as advanced levels, each and every one of them are equally valid and advisable to take, since it implies having certified knowledge.
Of course, and it is evident, that the higher your level of knowledge of a foreign language, the more possibilities you have to advance in your job position. It is also true that depending on the job position you want to access, this will be the knowledge of the foreign language you need and, therefore, the level they ask for. For this reason, it is always advisable to accredit a level from B2. But this does not mean that the certificates of the previous levels do not work, far from it. On the contrary, it can sometimes highlight candidates and open unexpected doors. Therefore, all those who want to take a basic level test, doing it, is always a plus.
With regard to Italian, exactly the same as with any other language. Doing any level already adds up to the curriculum of whoever has it. If this is your case, you have a low level, but you want to take the opportunity to certify it while you continue with your studies, do not think about it and do it because it will bring you only good things.
Which official Italian exam is the most recommended to take?
There are different official Italian exams that are all good and highly recognized internationally. Any of them is good to do and it will help you to demonstrate your skills in that language.
- PLIDA exams: The Dante Alighieri Italian Language Project or PLIDA is the exam that validates the competences of the Italian language based on 6 levels that are divided into oral expression, written expression, oral comprehension and written comprehension. The levels correspond to a specific skill that allows one to function socially and professionally, and they can also be used to obtain residence permits. The project is officially recognized by the MAE (Ministry of Foreign Affairs). The PLIDA exam is the only test recognized by the SEP (Secretariat of Public Education) in Mexico, which authorizes the CENNI process (National Certification of Language Level) for the level of Italian checked, with the PLIDA certificate. If you want more information regarding these tests: https://examenexam.com/es/es/blog/lo-que-debes-saber-del-examen-de-italiano-plida
- Exams CILS Italian: the exam CILS of certification of the Italian language is supported by the University of Siena and is one of the most internationally recognized diplomas. It assesses language proficiency skills at six levels and meets the normative standards of the CEFR (Common European Framework of Reference for languages: learning, teaching and assessment). The CILS center is also a member of EALTA (European Association for Language Examination) and an affiliate member of ALTE(Association of Language Certifiers in Europe). The CILS exams, to obtain the Italian qualification, evaluate skills at three main levels each, with two sublevels that correspond directly to those in the table issued by the CEFR. If you want to know more about it, here is all the information: https://examenexam.com/es/es/blog/lo-importante-del-examen-cils-para-obtener-tu-titulacion-de-italiano
- Italian IT exams: The IT exam is a diploma that guarantees knowledge of Italian as a second language. The University of Roma Tres is the institution that certifies this title, together with the Ministry of Foreign Affairs and International Cooperation, which is in charge of applying, administering and qualifying the certification tests. The exam is divided into five levels according to the classification of the Common European Framework of Reference for Languages ​​(CEFR): A1, A2, B1, B2 and C2. IT exams are designed for foreign students who must present the certificate as a requirement to obtain a residence permit (A2), as well as applicants to study at an Italian university (B2), and foreign Italian teachers or workers working in Italian fields (C2). We leave you a guide with which you can know everything about this exam: https://examenexam.com/es/es/blog/preparate-para-el-examen-it-de-italiano-con-esta-guia
- CELI Italian exams : The CELI certificates for general Italian are the only Italian language certificates present in the ALTE Framework (The Association of Language Testers in Europe), so the study time you spend preparing will be worth it, since the recognition that you will obtain through this title is one of the most considered. In the following link you have a basic guide that can help you with the intermediate level: https://elblogdeidiomas.es/guia-para-preparar-el-celi-3-b2-de-italiano/
How to register
The first thing you have to do to know the dates, centers and conditions of the two exams is to access the website examenexam.com , from which you can obtain all the specific information from its exam search engine.
It is necessary that when you have everything decided, you speak with your exam center. They are the ones who will be able to explain the updated protocols, the date you contact them, and everything you need to know about the next tests, specifically the one you are going to perform. They will also tell you how the complete procedure is if you are going to perform the tests from home or in person.
From the same link, once you have everything decided, you can formalize the registration. It is a simple procedure that you can carry out safely, as well as quickly and comfortably.
That is, you can do everything electronically, so you don't have to move from home and so you can do it in a comfortable and safe way.