Blog
Structure of the official English TOEFL IBT exam and the possibility of doing it from home
Dec 3, 2020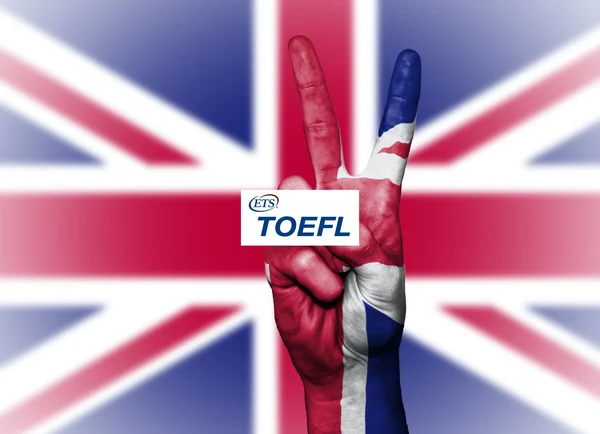 Structure of the official English TOEFL IBT exam and the possibility of doing it from home
If you want to take an official English test and get your well-deserved certificate, don't hesitate to pay attention to the possibilities offered by the TOEFL IBT English test. It is a special exam for the university environment, so if you are in any circumstance that you need it, it is your test. Taking into account also the circumstances generated by the pandemic, they are giving the opportunity to take the exam from home for those who prefer it. In today's article we are going to explain what structure this exam has and how you can enroll to do it at home or in person. It is essential that you read it carefully, since we bring you the basic and necessary things that you should know to prepare this test.
What exactly is the TOEFL IBT International English title?
It is a university-level exam that measures the ability to use and understand English in that environment. Assesses how the candidate combines listening, speaking, reading and writing skills to develop academic tasks. It is the most preferred English test of universities in the United States, France and Germany, and of graduate programs in Canada. The exam questions combine Reading, Listening, Speaking and Writing skills , just like in an academic classroom.
Having a TOEFL degree guarantees the candidate that they will be able to arrive at university better prepared, compared to other people who have not taken the exam.
Possibility of taking the TOEFL IBT English test from home
ETS , a global leader in educational assessment and learning solutions, has announced the opening of its centers so that test candidates can take them in person. In turn, thanks to the TOEFL iBT Special Home Edition , candidates who prefer it will be able to take the exam from home. To do this, they will have remote human supervision provided by ProctorU , the leading solution in online exam supervision. ETS is taking every precaution to ensure that the highest standards of validity, reliability, and safety are met when you take this exam at home. These exams will employ various security measures world-class technology that uses both real-time human monitoring and artificial intelligence technology to see and respond to even the most difficult-to-detect incidents.
The TOEFL Ibt Special Home Edition exam began to be done from home on Thursday, March 26. Online registration began Monday, March 23 in the following countries and administrative regions: United States, Canada, Colombia, France, Germany, Italy, Spain, Hong Kong (China) and Macao (China).
Parts and structures of the TOEFL IBT English test
The TOEFL IBT full exam lasts approximately 3 and a half hours , with a pause of only 10 minutes between the first two parts and the last two.
- Reading , with a duration of between 60-100 minutes: it consists of reading between 3 and 5 texts and answering between 36 and 70 questions about the same texts. The questions are usually multiple choice.
- Listening , with a duration of between 60-90 minutes: it consists of between 34 and 51 questions on various recordings of university classes, debates on academic subjects and conversations, always within the American university environment.
- Speaking , with a duration of 20 minutes: it consists of 6 exercises grouped into 3 blocks.
In the first block, the candidate has to talk about an everyday topic for 45 seconds. The most difficult part of this part is being able to organize a speech of that length in a preparation time of about 15 seconds from when the topic to be discussed is known, until the test begins.
In the second block they give a text to read in 45 seconds. Then the text disappears and the candidate will listen to a conversation about the topic that was covered in the text. Finally, you have to present the topic in a short speech, using information from both the text and the conversation. You have to talk for a minute and only have 30 seconds to organize your ideas.
In the third block, a conversation between two people or part of a university class is heard. Then specific questions will be asked about something that has been heard, which must be answered for a period of one minute, having 20 seconds to organize the ideas and prepare the speech.
- Writing , with a duration of 50 minutes: written expression is evaluated in two exercises.
The first: they give a text that the candidate can read for a limited time of about 3 minutes. After the text disappears and a conversation is heard on the subject covered in it. Right after, you have 20 minutes to write an essay of between 150 and 225 words that collects the information from the reading and the conversation in a clear and orderly way.
The second: you have 30 minutes to write an opinion piece of a minimum of 300 words on a specific topic.
Ratings and levels
Ratings are conducted through a centralized rating network. The Speaking and Writing sections use multiple human raters who do not know the identities of the test takers, along with the AI ​​rating. This ensures complete objectivity and impartiality when evaluating the tests of the various candidates.
You will get an average grade for each of the sections, since they are all independent.
The average level of English language proficiency required to obtain this certificate is exactly between Intermediate and Advanced .
In the following table you have the level of the special qualification form of this test:
Ability

Grading scale

level

Reading

0–30

Advanced (24–30)
Upper intermediate (18–23)
Low intermediate (4–17)
Below low intermediate (0–3)

Listening

0–30

Advanced (22–30)
Upper intermediate (17–21)
Low intermediate (9–16)
Below low intermediate (0–8)

Speaking

0–30

Advanced (25–30)
Upper Intermediate (20–24)
Low Intermediate (16–19)
Basic (10–15)
Below Basic (0–9)

Writing

0–30

Advanced (24–30)
Upper Intermediate (17–23)
Low Intermediate (13–16)
Basic (7–12)
Below Basic (0–6)
How to register
The first thing you have to do to know the dates, centers and conditions of the two exams is to access the website examenexam.com , from which you can obtain all the specific information from its exam search engine.
It is necessary that when you have everything decided, you speak with your exam center. They are the ones who will be able to explain the updated protocols, the date you contact them, and everything you need to know about the next tests, specifically the one you are going to perform. They will also tell you how the complete procedure is if you are going to perform the tests from home or in person.
From the same link, once you have everything decided, you can formalize the registration. It is a simple procedure that you can carry out safely, as well as quickly and comfortably.
That is, you can do everything electronically, so you don't have to move from home and so you can do it in a comfortable and safe way.
In summary…
In case you have any questions, remember which are the fundamental characteristics of the official English TOEFL IBT test:
- TOEFL Ibt what it does is measure your ability in all skills, to be able to function in an academic environment , exactly university, since it is designed especially for students who need or wish to enter a foreign university, obtain scholarships, etc.
- TOEFL Ibt is carried out for intermediate and higher levels , since they are the ones that will allow candidates to develop in a safe way in the university environment.
- Regarding the results , in TOEFL Ibt they are usually sent 11 days after taking the exam.
- TOEFL Ibt has all four skills and you have to do them all so you can get your certificate.
- TOEFL Ibt is an independent test that you can take in approximately 60-90 minutes and that will be completely related to the university environment. You will have to answer between 34 to 51 questions to obtain your certificate.
- The TOEFL iBT consists of two different tests: the Writing , consisting of 50 minutes of time and it is an exercise in reading three minutes listening to a conversation, from which you must write a text of between 150-225 words, a second 30-minute exercise of a minimum of 300 words and it involves writing an opinion piece. The Reading is independent and is a test of 60 to 100 minutes, 3 to 5 texts and about 36 to 70 multiple -choice questions.