Blog
German-Spanish dictionaries
Nov 25, 2020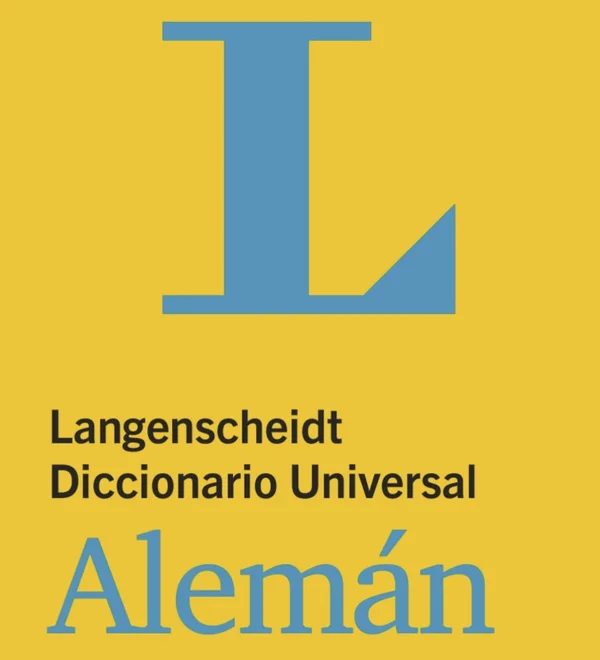 German-Spanish dictionaries
It is essential to have a dictionary with which to solve doubts while we study a foreign language. From the beginning, in the first levels, the dictionary should be a faithful companion for all language students. Today we dedicate this article to those of you who are studying German , with this varied list of dictionaries that we hope will serve as a reference , to further your studies. Choose the one that best suits you at all times, at each stage of the study process, and help yourself move forward.
Visuals
This type of dictionary is very good for those who find it difficult to memorize vocabulary, since the images help a lot and speed up the process. They are also very valid and play an excellent role when the student is a child, since it makes the learning process much more creative, fast and fun. It is highly advisable to always have one, it seems that it is learned much faster, our memory processes better with images:
- Visual dictionary. German and Spanish : Do you want to learn German in a fun way? Mastering the basics to get around abroad? Expand your vocabulary without even realizing it? With more than 2,400 photos and illustrations and around 6,300 concepts and expressions in the dictionary, arranged by topics of daily life and a comprehensive index, this dictionary is definitely the answer.
- German visual dictionary : Visual dictionaries are a reference guide structured by subject areas that allow us to get into the language in an easy way. All the words you need: 16,000 terms and phrases from the major areas of life in both languages. Correct pronunciation: with the help of the phonetics of the language learned. Easy search: quickly find the correct word in the bilingual index. See and learn in a simple way: through images, vocabulary is better understood and memorized.
- 100% Visual German Dictionary : The ideal work to become familiar with the vocabulary and basic expressions of German. 2,000 words and expressions, 1 image per word, 80 common everyday topics, fun photos to easily memorize words. The work also contains pages on German culture and a Spanish-German mini-dictionary.
General
These are the basic and fundamental dictionaries, which every student of German should use to solve their doubts about vocabulary, spelling, etc. In this list you will find the most recommended , the most used in the schools and academies that best prepare their German students. It's about deciding which one you feel the most affinity for:
- Langenscheidt Universal German Dictionary. Spanisch-Deutsch. Deutsch-Spanisch : At home, in class, on the road, always close at hand. With basic vocabulary and useful expressions for traveling. Very current vocabulary with about 33,000 voices and phrases. Useful annex with numbers, mini phrase book and menu card.
- Langenscheidt Modern German Dictionary - Buch und Online: Deutsch-Spanisch / Spanisch-Deutsch:
- Basic German-Spanish Dictionary :
- Dictionary PONS German -Spanish Advanced / PONS Wörterbuch Deutsch - Spanisch Advanced :
With more than 118,000 entries and expressions, the PONS ADVANCED German-Spanish Dictionary was conceived as a default dictionary and reading complement for the Kindle reader. Select new German words as you read and get instant translations, or open the dictionary from your library to look up a word directly.

COMPATIBILITY :
• Compatible with Kindle Oasis, Kindle Voyage, Kindle Paperwhite, Kindle, Kindle Fire with Fire OS 4.0+, Kindle Keyboard, Kindle Touch, Kindle DX, Kindle for Android (version 4.0+), and Kindle for iPad / iPhone (version 4.0+).
• Default dictionary feature not supported on Kindle Fire 1st / 2nd generation, Kindle for Mac, or Kindle for PC.

FEATURES
• Detailed definitions of German words and expressions.
• Illustrative phrases.
• Wide representation of plurals and conjugate forms (for example, if you select "gingen", it finds "gehen").
• Indication of the appropriate auxiliary verb (haben / sein) for verbs in German.
• Phonetic transcriptions.
• Localized vocabulary for Austria and Switzerland.
• Cultural notes on German-speaking countries.

Please note that this dictionary translates from German to Spanish only. Because each Kindle dictionary is limited to only one address.
- German Dictionary (Gem): Spanish-German | Deutsch-Spanisch: The basic dictionary for traveling, with the essential vocabulary to function in any situation. The most complete pocket dictionary, ideal to always carry with you. It contains a staggering amount of information, with extensive treatment of language keywords and tips for communicating with confidence.
· Fully updated, with the most recent expressions.
· Adapted to the new German spelling.
· Phonetic transcription for correct pronunciation.
· Notes on aspects of everyday life.
· All German irregular verbs.
The little dictionary that always goes with you.
- Essential German-Spanish / Deutsch-Spanisch Dictionary (VOX - German Language - General Dictionaries) : With 26,500 entries, 48,000 meanings ordered by use criteria, 75,000 translations, abundant set phrases, phrases and usage notes, adapted to current orthographic regulations, phonetic transcription in both languages.
For starters
It is a dictionary mainly focused on minors, so that the study of German, such a complex and different language, does not result in an unbearable effort and boredom:
- German Dictionary for Beginners : This colorful dictionary, illustrated with a lot of humor, will make learning German easier and more enjoyable. It contains about 2,000 words and phrases of daily use.
Grammar
This type of dictionary allows you to search for all those doubts related to grammar, in this specific case, it focuses on studying and working with verbs in German, it requires time and effort and this dictionary makes it easier for you:
- German verbs: Dictionary of conjugation and complementation. Deutsch - Spanisch
Compact
For those who are practical and who need something small either to transport, so that they do not take up much space, this series of Spanish-German dictionaries will be able to meet your needs:
- Dicc. Mini Spanish-German / Deutsch-Spanisch (VOX - German Language - General Dictionaries) :
- Compact German Dictionary: Deutsch-Spanisch / Spanish-German (Herder Dictionaries) :
More than 90,000 entries on 1,128 pages. It integrates the latest methodological requirements of modern lexicography. Current lexicon -from the cult to the colloquial and vulgar-, jargon voices and technical terms. Encyclopedic definitions of virtually untranslatable terms. Grammar indications and for the contextual use of words. Regional linguistic uses of German (Germany, Austria and Switzerland) and Spanish (Spain and Latin America).
- Compact Plus German Dictionary (Compact Plus): Bilingual dictionary and Spanish-German grammar | Deutsch-Spanisch :
All the vocabulary necessary to understand and express complex concepts.
· Comprehensive treatment of frequently used keywords.
· Wide coverage of the most current terms of everyday and commercial language.
· Additional information about the culture and customs of German-speaking countries.
Plus:
· Supplement with helpful tips on correspondence, email and phone calls.
Complete grammar supplement. More than 70,000 words and expressions.