Blog
Basic information for the new user of Examenexam.com
Nov 25, 2020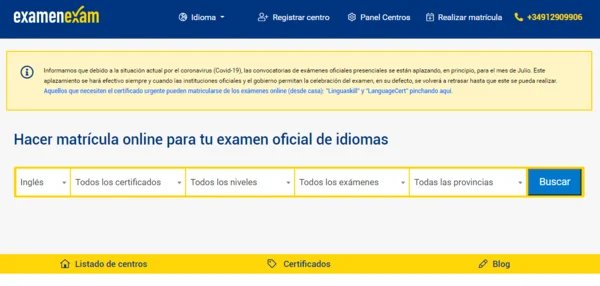 Basic information for the new user of Examenexam.com
Basic information for the new user of Examenexam.com
Examenexam.com was founded in Spain in 2019 as an online exam registration service to facilitate the process for exam centers. Our mission is to help the technological update of the exam center processes and make it easier for students to find the official exams available in a fast, simple and accessible way and also to offer the guarantees that their registration will be carried out correctly, a personalized follow-up and a greater range of possibilities for academic and professional growth.
How to use Examenexam?
Carrying out your registration for an official language exam is now easier than ever with our application search engine, as easy and simple as doing a search for the certificate or degree that interests you, you can search by language, certificate, level, province, or by all of them at once.

Once the search is done, you will see a list of available calls and you can start your registration process.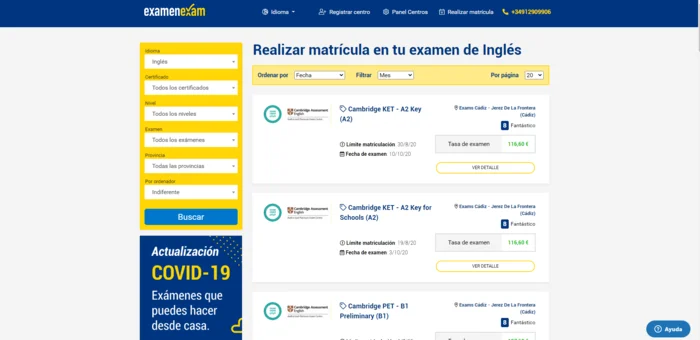 In less than 5 minutes you will be registered with all the guarantees that our platform offers you. If you have questions, you can ask us for help in the help button that will always accompany you throughout the web.
So you know how to use the platform! In our experience, students see an improvement in their dedication and study time once they enroll as it helps them set goals. How about you join us?