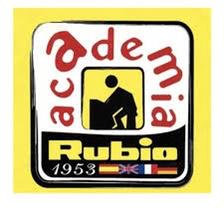 centro de idiomas rubio sl
Exam session location
In case the examination centre does not specify the location of the exam session, they will contact the candidate to specify where the exam will be carried out, depending on the enrolled students, the exam can be carried out in a hotel, institute, school, university...
centro de idiomas rubio sl currently has exam sessions in:
Algeciras (Cádiz)
Additional information
INTENSIVOS DE INGLES Y FRANCÉS. CLASES DE REFUERZO ESCOLAR PRIMARIA,ESO Y BACHILLER. TODOS LOS NIVELES HASTA C2. CLASES INDIVIDUALES Y A EMPRESAS.
Comments
Unknown error retrieving comments. Reload the page and try again. If it happens again, contact us.
More comments
Loading...