Blog
English test preparation statistics
Nov 24, 2020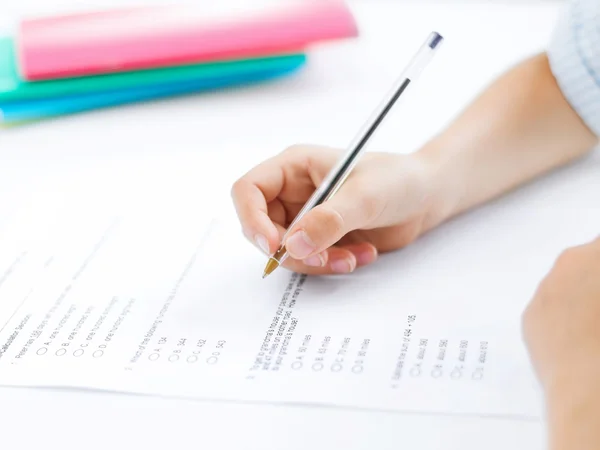 English test preparation statistics
Many people are interested in increasing their knowledge. Many young people look forward to a successful future job, while a large number of workers want a promotion or simply to improve themselves. We also find people who do not want to lose their activity. For all this, more and more people choose to register to take an English exam with official certification from Oxford, Trinity and other prestigious institutions. Below we show the statistical data.
Trinity exam fees compared to other institutions
Because there is no age to study English , more and more people are choosing examenexam.com to enroll in exams at various British institutions. Thus, we have compiled the data from the last six months, with a particular emphasis on comparing the overall results with those who choose to take their Trinity exams .
The comparison of genres
From a general perspective, we have verified that the male gender is less represented in the Cambridge , Aptis or LanguageCert exams , among others. Thus, the female gender accounts for 57%, compared to 43% male.
The data offered by Trinity is very curious, since there is a percentage increase in women, compared to men and boys, the percentage of them being 63% and that of them 37%.
Comparisons by age ranges
The age ranges are determined from 0 to 65 years. This already indicates to us the importance that many parents place on the early learning of their children. Bilingualism can be acquired in the first years and what better than with an internationally recognized degree.
A 26% of those enrolled are between 0 to 18 years . In this same age range, those who opted for Trinity represent 9%.
Young people between 19 and 25 years old who registered for the Linguaskill exams are 30% of the total. Within the percentages of Trinity, in this age range we find 32%, most of whom are university students .
15% who registered for the English exams are between 26 and 30 years old . At Trinity, this age range corresponds to 25%, which is made up mostly of college graduates and recent graduates.
Regarding the age range between 31 and 35 years old , 11% were enrolled. At Trinity, this range is 14%, the majority being professionals.
The 8% who choose to get an English degree from a prestigious institution are between 36 and 40 years old . As far as Trinity is concerned, this age range represents 10% of those enrolled.
The people between 41 and 45 who choose to enroll are 8% of the total . This same age range in Trinity is presented with 6%. In the case of the 46 to 50 age range, in general terms it represents 2% , while in Trinity it is 3%.
Finally, the age range that is collected among those enrolled refers to people between 51 and 65 years of age. In global data they occupy 4% of enrollment. At Trinity, the same rank accounts for 1% of its enrollees.
How students prepare to face these exams
Opting for an official English degree endorsed by an institution such as Trinity or Cambridge is quite an achievement. But each student chooses to prepare in a different way, often due to age, occupation, or simply because of the free time available.
According to a survey of those enrolled , these are the results we have obtained, with special emphasis on those who decided to take their exam for the Trinity certificate:
- 25% of the students chose to prepare in an academy to pass their exam. 62% of those who decided on Trinity chose this option.
- 32% of the enrolled students admitted to having prepared on their own . Meanwhile, those who opted for Trinity, 20%, also declared themselves self-taught in learning the English language.
- 1% decided to take online courses to prepare, both generally and in preference for Trinity.
- The option most sought after by most of the students was the private teacher. Thus, 42% decided on this aid. Among those registered for the Trinity exams, 17% found it feasible to prepare by going to private classes.
The registered English in Spain who decided to use our page to get official certificate compatible with Oxford , Cambridge , Trinity and other prestigious British institutions are included in various age ranges, comprising from 0 to 65 years. They are mostly female and have generally chosen to seek the help of a private teacher.