Blog
What to keep in mind for the Chinese HSK exam
Nov 23, 2020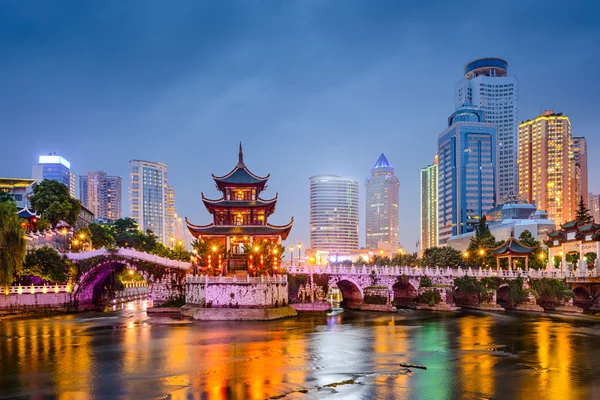 What to keep in mind for the Chinese HSK exam
China is one of the countries in the world with the greatest economic and technological development. Its current population is estimated at about 1.4 billion inhabitants, which represents about a fifth of the world's population.
This Asian country is projected to be the dominant economic and commercial power for the next few years. This fact has generated that in the last decades millions of people from all over the world migrate to China in search of opportunities and to take advantage of the impressive boom that it is presenting and will continue to grow in the future.
Perhaps one of the most powerful barriers that people who want to go to China encounter is the language. The Chinese language has a worldwide reputation for being an extremely complicated language and very difficult to learn, especially for Spanish speakers.
But this should not be a reason to give up acquiring communication skills in this interesting language and certify those skills. One of the biggest incentives is that many Spanish and Latin American companies have settled in China in recent years and require staff who speak both languages ​​to work more naturally in the Asian country.
What is the Chinese HSK exam
The HSK exam is a Chinese exam that is taken to certify proficiency in Chinese . The official name of this exam is Hàny? Shu? Pin K? Oshì , and is also known internationally as the Chinese Proficiency Test . This is a test official and internationally recognized which apply to non - native people of China and other Chinese origin born in another country.
By applying to this exam we can effectively evaluate and accredit our level of command of the Chinese language. The exam is conducted by the Hanban organization.
As of 2010, the exam followed the so-called Common European Framework of Reference for Languages ​​(CEFR). With the assimilation of this international standard, which serves to measure the effective levels of oral and written expression and comprehension of a given language, the HSK test was adapted to measure six sub-levels of language proficiency.
How the Chinese HSK exam is divided
The HSK exam is divided into three different levels:
1. Basic level (sublevels 1 and 2): It consists of three evaluated parts. Vocabulary and listening and reading comprehension of elementary skills in the Chinese language .
2. Intermediate level (sublevels 3 and 4): In this part the same previous points are evaluated at a higher level, in addition to writing in the language.
3. Advanced level (sublevels 5 and 6): Reading and listening comprehension, speaking and vocabulary are assessed at the highest level. Also to pass it requires an advanced writing of the Chinese language.
Acquiring a Chinese degree can open many doors for us. Whether in any of the previous levels, if we can pass them, we will be in a position to reach China and start a new life there. We will enjoy all the advantages offered by a country with a high level of material progress.
In addition, no matter what country we reside in, having a Chinese-language certified curriculum will offer us a great advantage in an increasingly cosmopolitan job market.
Length of the HSK Chinese exam with respect to levels
- Sublevel 1: Scheduled between 35 and 40 minutes.
- Sublevel 2: On average, its application is between 50 and 55 minutes.
- Sublevel 3: Its duration is estimated at 90 minutes.
- Sublevel 4: It lasts up to 105 minutes.
- Sublevel 5: It takes place between 120 and 125 minutes.
- Sublevel 6: It lasts for 135 or 140 minutes.
To pass the HSK exam and obtain a certificate in Chinese in sublevels 1 and 2, a score of at least 120 out of 200 points must be obtained. To pass HSK sublevels 3, 4, 5 and 6, you must have a score of at least 180 out of 300 points.
The HSK exam can be taken at Hanban-accredited testing institutions around the world, or at Confucius Institutes in each country.
Chinese HSK Exam Contents
The HSK exam of the Chinese language consists of questions that seek to determine the level of knowledge of the people who take them, with respect to the content of the native culture and expressions. Depending on the level evaluated, the components of reading and listening comprehension, vocabulary and written expression will present different difficulties.
Basic level
Auditory understanding: We will listen to a series of questions and we will have a set time to answer each one of them.
Written comprehension: We must relate the textual content of the characters provided with the images that are presented to us.
Intermediate level
Auditory understanding: We will be provided with audios (dialogues) and we must relate them to the corresponding images.
Written comprehension: It consists of sentences to be related to images and has sentences that we must complete with the corresponding characters.
Written expression: We will be provided with several words (characters) that we will have to order and formulate syntactically correct sentences.
Advanced level
Listening Comprehension: Out of approximately 20 questions, the participant will hear each question once. It will be a dialogue between two people and the participant must answer the questions regarding the content of the dialogues.
Written comprehension: It consists of 15 questions per sublevel in which sentences with blank spaces will be provided that the participant must complete with the correct word
Written expression: The evaluated person must read a text of between 500 and 1,000 characters depending on the sublevel and then must summarize it in approximately 400 characters by choosing the title of the abstract.
Teaching materials
The didactic material for the presentation of the exam depends on the level that we will perform. It is recommended that we study common expressions, the formation of elementary, intermediate and complex sentences. We must relate to the writing of the different characters until we have a large vocabulary. Let's read primers in Chinese, let's watch movies in the language and with Chinese subtitles.
The more prepared we are in mastering the Chinese language, the opportunities to pass certification and succeed with large Asian companies grow.