Blog
Goethe-Test Pro exam: German exam for work
Nov 23, 2020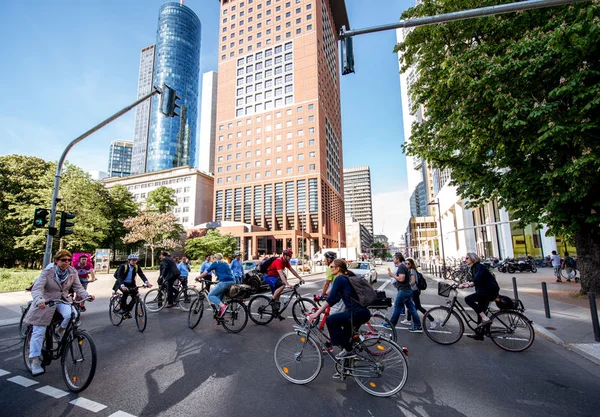 Goethe-Test Pro exam: German exam for work
The Goethe Institut (Goethe Institute) as a German public institution that seeks to promote knowledge of the culture of that nation and its language, performs various certification tests for mastery of the German language. For this it has established multiple headquarters and links with different institutions around the world.
In all of them it is possible to take the German certification tests. The exams can be of a single level, mixed like the TestDaF, or from a general evaluation like the Goethe-Test Pro exam, which concerns us in this text.
What are the levels that support these tests?
The levels presented by each German exam are aimed at all audiences, although there are recommended ages for each one and are governed by the ranges established in the Common European Framework of Reference for Languages ​​(CEFR). There are 6 levels:
- A1. First of the basic levels, it accredits very simple skills in the language.
- A2. It is the basic test that certifies the daily use of the language at a simple level.
- B1. First of the intermediate levels, it accredits an autonomous use of the German language.
- B2. From here it is considered an advanced level, since on the CEFR scale it is the fourth of the six levels, the highest of the intermediate levels.
- C1. Qualify an advanced command of German.
- C2. It certifies the full use of the language. Extremely advanced.
In turn, and according to various characteristics, each level can be certified in different tests carried out by the Goethe Institute. For example, there are two German exams for level A1 (children and young people from 10 to 16 years old and adults) and two for level A2 (young people from 12 to 16 years old and adults). There is an advanced level of certification that includes levels B2 and C1 (TestDaF), for recognition for scientific research and academic questions.
Finally, there is a comprehensive exam prepared by this institution that aims to demonstrate an immediate assessment of your command of German. It is designed for all levels, hence all the certificates that exist will be addressed first. used primarily to collect German language proficiency information for employment purposes. This is the Goethe-Test Pro exam: Deutsch Für Den Beruf ("German for the profession" in Spanish).
Goethe-Test Pro: the professional German
This test is mainly aimed at professionals who want to certify their command of German, for companies or entrepreneurs who want to prove the level of their collaborators or employees, as well as for people who want to assess their language skills in a realistic way.
Since his approach is primarily professional, in addition to being able to present himself directly to the Goethe Institute and its partners, there is also the possibility for companies to purchase courses and exam tests at their facilities. This may vary depending on the institution that provides said resource and the place where we are.
How it is performed?
The test is carried out in a digital format through a computer, but this does not mean that there are no relevant restrictions or that it is carried out without any supervision. It uses the methods of the so-called BULATS (Business Language Testing Service), the test that, being multilevel and multilingual, used to evaluate the generic capabilities of the commonly used Western languages ​​(English, French, German and Spanish) in the professional and commercial field.
However, this name has given rise to different tests by language from which the Goethe-Test Pro is derived as a multilevel certificate of German.
Contents
The exam is an online test and is staggered. The questions are made in digital format and based on the first answers, subsequent activities are determined according to the individual level. Hence, the contents cannot be defined in specific study areas. However, we can say that the exam is divided into two parts regardless of the level: l esen (writing) and h ören (listening).
How long does it take?
The exam lasts from 60 to 90 minutes, but due to its characteristics it may vary according to the level of competence we have. The result is immediate and shows both a global score and the results of both the listening and writing tests separately.
The professional German certificate is also obtained at the end of the test and is valid on the Goethe Institute website for up to 3 years. It is downloaded in PDF format and we can only access it through our registration code and our date of birth. For a job you can provide the digital file or print it. The institute does not provide printed versions of the certificate.
How to prepare
In addition to using the materials that are suggested below, it is always a great help to stay active in situations that help us strengthen our knowledge:
1. Acquire a good German dictionary, the Oxford is an excellent choice.
2. A German Spanish dictionary is essential. Leo and Pons are two good options online.
3. Watch series or films of German origin with Spanish subtitles.
4. Practice with friends who are fluent in German.
Teaching materials for the test
The study materials will vary according to the level we have. Therefore, it is recommended to use conversational groups, forums, chat rooms, texts and other digital tools where German is the predominant language of use.
Next, we propose a bibliography that includes a title of study by level:
- A1: Schritte plus, Prüfungstraining Start Deutsch 1 . With audio CD. HueberVerlag: 2013.
- A2: Mit Erfolg zum Goethe-Zertifikat A2: Start Deutsch 2 . Exercise book and try more audio CDs. Klett Verlag: 2016.
- B1: Fit fürs Zertifikat B1. With audio CD. Hueber-Verlag: 2013.
- B2: So geht's zu B2 . Notebook + MP3 CD. Klett Verlag: 2019
- C1: Prüfungstraining DaF, Goethe-Zertifikat C1 . Includes 2 audio CDs. Cornelsen: 2009.
- C2: Fit fürs Goethe-Zertifikat C2, Prüfungstraining . Textbook with integrated CD. Hueber: 2012.
As we can see, this test is individual and conclusive with a business and professional focus. It is ideal for those looking to work internationally in Germany or where language skills in the German language are required that require a German qualification. In addition, it has an immediate response. If this is our case, there is no more to think about to request it.