Blog
TOEFL test, a small big step
Nov 20, 2020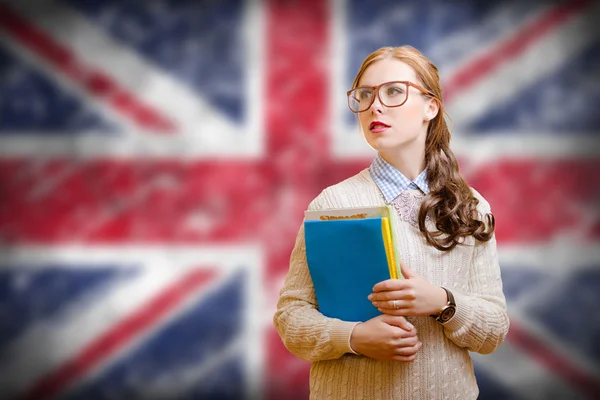 TOEFL test, a small big step
Bilingual people are said to be more active-minded and, more importantly, find it easy to learn, which is why they generally land better jobs than the average person. However, many times in our resumes we are asked for tangible references to support our experience in non-native languages .
The TOEFL exam , Test of English as a Foreign Language , is an excellent option to certify our knowledge and skills in the Anglo-Saxon language and obtain an English degree .
Recognized by more than 9000 major academic organizations and universities around the globe, this exam is divided into:
- TOEFL Young Student Series: Ideal for children from 8 to 16 years old.
- TOEFL ITP and TOEFL IBT: Special for pre-university students.
Contents
The TOEFL test intended for children from 8 years of age consists of:
- TOEFL Primary Step 1 : Specifically designed for primary school students, during the basic learning phase.
This exam consists of 80 written and spoken questions that include topics such as familiar contexts, colloquial expressions, basic vocabulary, simple instructions and requests, and short texts about everyday life.
- TOEFL Primary Step 2: The test designed for underage students who have already begun to develop communication skills in the language of Shakespeare.
This exam is made up of 76 written and spoken questions which include topics such as rudimentary sentences and instructions, short stories, digestible texts and some synonyms.
- TOEFL Primary Speaking: Designed for children and young people who want to progress in verbal communication.
This exam is a complement to the TOEFL Primary STEP 1 and 2, which is carried out in digital format that assesses the following skills:
- Communication skills in situations of daily life.
- Expression of emotions.
- Make requests.
- Description of people.
- Objects.
- Animals and actions.
- Explanation of facts.
- TOEFL Junior Standard: It can be applied for students from the age of 11, this test measures the skills to listen, read and write in English.
Composed of 126 spoken and written questions, this exam assesses the comprehension of the language, the writing and meaning of the English words and, finally, reading comprehension.
- TOEFL Junior Speaking: This test assesses the skills to speak in English in young people 11 years and older.
It is a simple and brief computer test that is carried out in order to know the fluency and expression of the student when reading a text aloud, using oral language effectively to transmit information about academic content and the use of the Anglo-Saxon language to complete basic communication tasks.
For pre-university students
To evaluate young people with this profile, there are two modalities:
TOEFL ITP: Institutional exam program that is aimed at evaluating reading, listening and writing skills.
It is a derivative of the TOEFL test in paper format composed of 140 spoken and written questions that are intended to measure listening comprehension, written structure and reading comprehension.
TOEFL IBT: It is the most recognized English test that gives access to foreign universities around the world.
The most comprehensive TOEFL test consists of 90 spoken and written questions and 30 conversation exercises that will measure proficiency in each of the English language skills ( Reading, Listening, Writing and Speaking ). The qualification of the result is attached to the CEFR (Common Framework of Reference for Languages) .
Duration
The duration of the different TOEFL exam modalities will be presented below.
- TOEFL Primary STEP 1 : 60 minutes.
- TOEFL Primary STEP 2: 60 minutes.
- TOEFL Primary Speaking: 20 minutes.
- TOEFL Junior Standard : 115 minutes.
- TOEFL Junior Speaking: 18 minutes.
- TOEFL ITP: 115 minutes.
- TOEFL iBT: 196 minutes plus 10 minutes of rest between spoken questions and conversation exercises.
It is important to know the length of each test to be able to mentalize and efficiently manage the time available to answer the desired test.
How to prepare for the exam
Succeeding is not a matter of luck, but the result of good preparation and succeeding in any of the TOEFL tests is no exception. We will have to invest a significant amount of time to achieve a satisfactory grade that brings us closer to our personal goals.
An excellent choice for proper training in answering the TOEFL is prepared courses or online to which can be accessed 24 hours a day with the possibility of taking them anywhere, provided there is an Internet connection.
The recommended courses are about:
TOEFL Primary English Learning Center : Interactive online activities that aim to develop the language skills of the youngest.
TOEFL Junior English Learning Center : A course designed for youth ages 11 and older.
TOEFL iBT Preparation Course of one month: It is a specific course for preparing the exam in its IBT modality that will help us achieve the maximum result.
If, in addition to online courses, you seek to reinforce knowledge and skills in the English language, a little more didactic material will not be in excess, so the acquisition of special books on the subject is a unique alternative.
The training books contain explanations, CD's with audios and booklets full of exercises and answers based on the TOEFL test. The books developed specifically for the TOEFL test are:
- TOEFL ITP Practice Tests: Contains simulations and CD with audios.
- Official Guide to the TOEFL ITP Test: This is a guide with explanations of the exam.
Given all this, we conclude that the preparation for the TOEFL test and its subsequent execution, whether on paper or electronically, can be a watershed in academic, work and personal life. A great step that will leave knowledge that will never be forgotten if we practice what we have learned day by day and, also, a note: an English certificate that will serve as a reference in our curricula and academic records.