Blog
The main thing you should know about the LanguageCert exams
Nov 20, 2020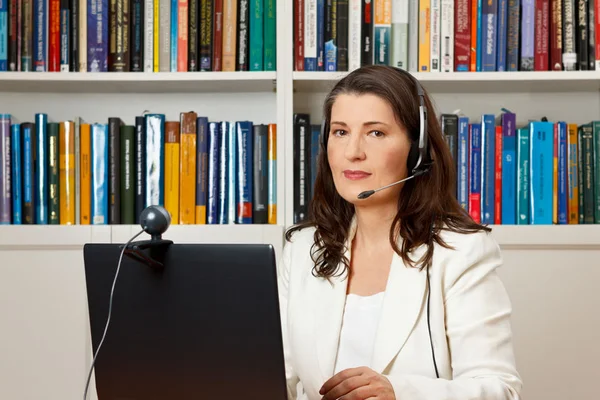 The main thing you should know about the LanguageCert exams
Today's modern, increasingly interconnected world requires us to be able to communicate our ideas in more than one language.
Mastering our native language is no longer enough to stand out in the competitive work environment; That is why knowing English, the language of business and technology, will make a difference in our professional development.
It is common that applications for jobs or places to study abroad require us to attach an English certificate as an essential element to be considered. By this time, one of our best options will be the LanguageCert exams.
LanguageCert is an entity born in London, United Kingdom, dedicated to the evaluation and certification of linguistic skills in the English language, which is present in more than 200 countries and which holds the intellectual property of the City & Guilds ESOL International qualifications. In addition, it complies with the CEFR standards required by the European Union.
LanguageCert is an international organization that supports its members to certify the linguistic level of the English language of people. In other words, it guarantees that the certificate titles issued by its affiliates are recognized by the most important and prestigious educational, labor and government centers around the world.
Advantages of LanguageCert
We previously commented on the possibility of examining ourselves in two separate areas, and in reality, under this system, we are awarded two independent certificates, one corresponding to the level of written English, and the other to our level of spoken English. The written test covers the listening, reading and writing aspects of the language, while the oral test covers the verbal aspects of it.
- If we find ourselves in an emergency that we need to solve, we will receive the electronic certificate 10 days after taking the exam, and the physical diploma in just a few more days.
- Flexible calendar to take exams practically at any time of the year.
- Possibility of taking the test online from home or office, using a computer and a webcam to be supervised. Excellent solution in case you do not have an authorized certification center nearby.
Now, to achieve a better understanding of what LanguageCert means, a more specific explanation is necessary.
Exam types
To cover the widest range of needs possible, three categories of certification were designed, which are:
- International Certification.
- Certification for Youth.
- Professional Certification.
Virtually all academic assignments and courses are covered with the B2 international certification. The option for young people covers the needs of infants from the age of 7, and the professional certificate is reserved for specific areas of the labor market, in which a highly specialized or technical language is required.
All exams are divided into two modules, written and oral, and one of their main advantages is that we can present them separately.
Exam duration
Each level of certification has its own specific requirements. However, in general, the duration of the exams is 1 hour and 40 minutes for the lowest level (A1), and up to 3 hours and 20 minutes for the highest level (C2). In all cases, the listening section of the exam takes 30 minutes, the difference being occupied by the reading and writing sections.
Oral exam
Part 1. We will be asked to provide personal information and answer five questions. For the intermediate level we are expected to be able to express opinions and ideas, and for the expert level we are expected to do so fluently on a wide variety of contemporary topics.
Part 2. The examiner will present us with two or three situations from everyday life about which we will have to develop a conversation. At the expert level, we are expected to do so using a wide range of words and expressions.
Part 3. We will exchange information from two images, in which we will have to find differences and similarities. For the intermediate level, we will have a conversation with the intention of agreeing on a plan, derived from the situation foreseen in the images, while for the expert level we will have to argue the reasoning of our plan to convince the interlocutor.
Part 4. We will be asked to develop a topic proposed by the examiner. For the intermediate level we must cover a time of at least a minute and a half, while the expert will do it for at least three minutes. Both levels will have to do a narration, communicate ideas and express opinions, but the expert level is expected to do so in greater depth, using a wide range of abstractions.
Written exam
Part 1 auditory section. We will listen to a series of conversations from which we will be asked to respond in writing to the different sections of this stage of the test.
Part 2 reading. We will have to read certain texts that will be provided to us, so that, according to our understanding of them, we can order sentences, fill in blanks or link meanings.
Part 3 writing. We will have to respond with a minimum of 100 words and a maximum of 150, to a certain number of questions. We will also be asked to write a short essay or letter of between 150 and 200 words.
To prepare for the exam
The topics covered are many and the material available to prepare for the test is extensive. Fortunately, LanguageCert offers us an excellent tool where we can consult and download study guides and materials that will help us to prepare the topics properly. All the information is available in the "preparation material" section of the official website.
Since the test has several auditory sections that assess our understanding of the language, it is recommended to listen to as many conversations in English as possible. Helping us with movies or radio or television broadcasts are magnificent exercises that can help us.
Having an English degree has long since ceased to be an option, today, it is an indispensable element of our resume that directly affects professional development.