Blog
The importance of obtaining an official certificate of a foreign language
Dec 2, 2020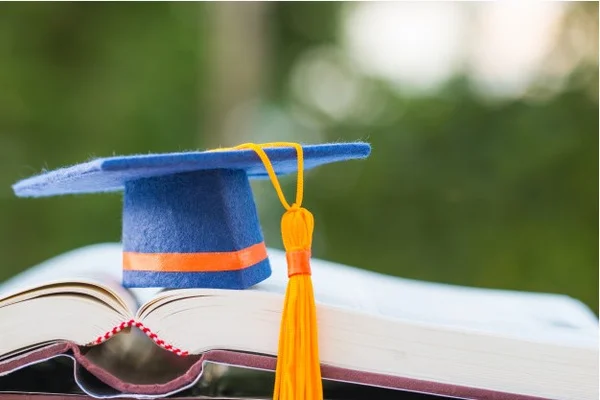 The importance of obtaining an official certificate of a foreign language
When we study a foreign language, in most cases, there is behind a need or a desire to make a change that, thanks to the knowledge of that language, we can carry out as another life project. Therefore, it is always advisable to officially certify knowledge of foreign languages, with the intention of being able to demonstrate them. Thanks to these certificates, many people manage to make many of their dreams come true and open doors in all possible ways. Studying a language in today's globalized world is nothing more than a great benefit that we can and should take advantage of. That is why today, in the article that we bring you, we want to explain to you so that you know what those advantages are to have an official certificate in any language, at any level.
What exactly is an official certificate of a foreign language?
It is a diploma that can be obtained through a qualified university of an entity approved to do so. This diploma is obtained through an exam that will collect the general knowledge of the foreign language that the candidate possesses. The levels are established by the Common European Framework of Languages ​​and are:
- Basic levels: these are the main levels, A1 and A2 , which include the fundamental knowledge necessary to survive in a foreign language country. The candidate must know how to express himself in familiar and everyday situations, in addition to presenting himself in a simple way.
- Intermediate levels : these are the levels that follow the previous ones, B1 and B2 , through which the candidates demonstrate that they have an advanced level knowledge of a language and that they can develop and coexist in a more rigorous work or academic environment. Candidates are now ready for more technical or topic-specific conversations.
- Higher levels : those that follow the previous levels are C1 and C2 . At these levels the candidates already have a control of the language practically of bilingual, like a native. They are trained to teach the language, to translate and interpret, as well as to carry out any type of work using the foreign language.
Each of these levels measures, in a general way, the knowledge of the students in oral and written comprehension , and in oral and written expression . There are some certificates that allow candidates to examine only some of these parts if they need to.
In addition, there are very specific certificates that certify that the candidate has a control of the language that will allow him to function in the workplace in general, or in business, in the doctor, in the academic, etc. There are also certifications adapted to children, very interesting to obtain.
Pay close attention to the conditions of your certificate, because some expire over time and it will be necessary to renew it.
Advantages of obtaining an official certificate of a foreign language
When we have some of these certificates, it is evident that we recognize the knowledge of a foreign language and that can change our lives a lot. It is important to know that not only do you have to wait for a C2 level to obtain a certificate, everyone can do it as they want: you can go level by level, you can expect to reach the maximum or you can obtain the certificate of a specific level and nothing else, although not C2. Anyway, even if you have an initial knowledge of the foreign language you are studying and want to move forward and obtain a certificate superior, do not waste the opportunity to certify your level in the present while you keep moving forward. Surely a certificate of this type can also be used for many things.
Remember that there are special certificates also for children. It can be a great opportunity to obtain scholarships, study opportunities and exchange trips. Therefore, we also advise that all interested candidates take the tests, there are always benefits that will be obtained.
Among the fundamental advantages of obtaining these certificates are:
- New job opportunities, both in your country and abroad. By having knowledge of a language, you will be able to apply for many more job offers than if you do not have them. In general, the positions are usually better paid and you will be able to create a good resume.
- If you want to expand your studies at a foreign university, with a certificate of this type you will have it much easier. You will be able to show that you have knowledge of the language at said university and that you can follow the classes, thus opening doors to countless opportunities in the present and also in the future for having had this training.
- By having an official certificate you will be able to opt for many scholarships available, both for work, study, something that interests you to do. You will have more possibilities to do things in foreign countries and with foreign entities that cannot be accessed by those without knowledge of languages.
- Remember also that said knowledge and preparation will lead you to a series of experiences that are worth living in life: knowing new cultures, traveling, meeting different and new people in your life, the possibility of going to live in a country foreigner, etc. Knowing a well-studied foreign language will only bring you good things, also on a personal level.
- Preparing an official certificate of a foreign language and reaching the higher level can be a personal challenge more than healthy and beneficial. Beyond the material achievements, in this case it would be a personal achievement, a magnificent challenge that will allow you to realize that you are capable of achieving everything you set out to do if you go for it and work for it. It is a plan that we recommend to all who want to improve themselves.