Blog
Reasons to go on Erasmus abroad!
Dec 4, 2020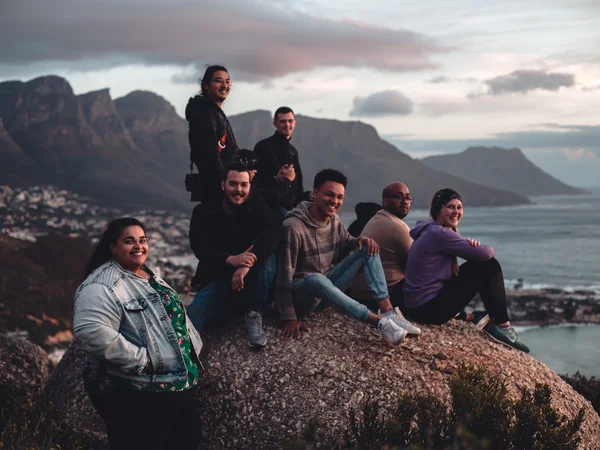 Reasons to go on Erasmus abroad!
If you are in the first year you should already know that in your institute or university, everyone only talks about going on Erasmus. Probably, since you entered your school, or maybe before, you have heard about it. Surely a relative, a close or distant friend has already experienced being in a foreign country and when they return you have seen something has changed in them.
Everyone in universities, colleges and other higher education settings has nothing but words of praise for their experience, but for those who have not yet had the opportunity to enjoy it, they are most likely wondering why study at the foreigner is such a unique experience? What is it that makes international exchange so popular and so appetizing?
An unforgettable experience
If you have the opportunity to study abroad, do it because it is a unique and unforgettable experience that you will remember all your life. You must think that you only experience it once in your life and this already makes it worth a try. This experience will surely mark you for life and will make you want to start a trip again from the first day of your return. All students are marked in their own way during this fabulous moment, but the best thing is that the result is the same for all, the thirst for new adventures will not let you go!
Why do an Erasmus?
Those who have tried it will tell you as much reason: Continue your studies abroad , in this way you will learn a new language in an easy way, you will also discover a new culture and different from the one you know, you will make many new friends, and for its course, you will enrich your professional career.
Given the experiences accumulated by the hundreds and thousands who have enjoyed Erasmus, it is very certain that when you undertake your own experience, you will see that it is a moment in your life that you will never forget and that will create in you the disturbing anxiety of trying to experience again the same sensations.
In these lines we show you some examples of all those things that await you if you finally decide to try the Erasmus experience. If you are thinking of taking that extraordinary path, but you are still not sure, if you doubt because you think it might not be for you, in this article we offer you a series of reasons that may convince you of the benefits of traveling abroad. And you will see, once you are gone, that it is well worth repeating.
Make friends around the world!
Millions of Europeans decide to embark on the Erasmus experience each year. In Spain, thousands of students will go abroad to study. You will probably come across some during your course in the country of your choice. But if not, you should not worry, because you will find many students from all over the world who want to also travel with the same enthusiasm to make the most of their language trips. You are sure to make a lot of friends. And you will make more friends because you will become more open and later in your professional life it will be easier for you to integrate and get along with your colleagues.
To learn a new language!
Naturally, one of the main advantages of your stay abroad is that you will easily learn a new language, and with many possibilities of being the one you have chosen. Naturally, studying in another country greatly facilitates learning the language of your destination. As is normal every day you have the need to speak the language with your classmates, with your teachers and even better with the natives of the chosen country in life outside of school, and consequently, your level will improve considerably and in a very short time.
In this there is no secret, to learn to master a new language correctly, there is nothing better than to practice! And also with the natives. You will proudly see the result after your language stay: you will have progressed more than you imagined, so you will return home with a better command of the language than you thought. So does perfecting your English in London or learning French in Paris not tempt you? Of course!
Discover new cultures!
A little bit of history… The Erasmus program takes its name and pays tribute to the famous Erasmus Rotterdam (1465-1563) , a Dutch academic who studied and spent his life among various countries and consequently came into contact with many cultures. His experience was such that it allowed him to discover that cultural immersion is a key element in learning a foreign language. Most likely, you will feel lost in the first days of this cultural change, but it is certain that you will quickly learn the codes and traditions of the place, increasing your culture.
Improve your CV!
Carrying out an exchange abroad is, without a doubt, a way to enhance your experience, to train yourself and of course to complete your CV. There is nothing safer to speak one or more foreign languages ​​properly than to take a language trip because it will provide you with the great opportunity to practice with native speakers. Surely this way you will be able to speak several languages ​​perfectly.
Beyond the linguistic knowledge that you will acquire, your experience will also allow you to differentiate yourself from others due to the multiple professional qualities that you can obtain from the different cultures that you will visit. In addition, there are currently many companies looking for candidates with these qualities.