Blog
Erasmus plus. A general vision
Dec 4, 2020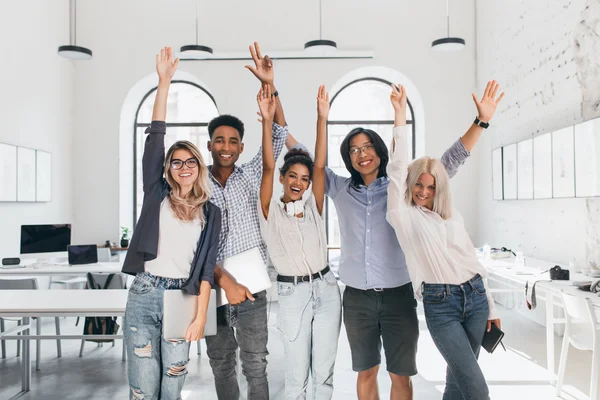 Erasmus plus. A general vision
Traditionally, the " Erasmus Grant " has been exclusively aimed at university students who went to study abroad. At the same time there were other kinds of scholarships and financial aid was also offered to satisfy other social groups or to students who had other destinations in mind. As of 2014, the European Union decided to group all types of scholarships and mobility grants under the name Erasmus Plus ( Erasmus + ).
Scholarship budget
After an evolutionary process of the Erasmus Grant, the European Parliament's Committee on Culture and Education encourages the idea of tripling the budget of the Erasmus Plus program for the period between 2021 and 2027, a proposal that is carried out against the proposal of the European Commission that only proposed twice. Specifically, and compared to the current budget of 14,700 million euros, the EC raises a total of 30,000 million and the European Parliament claims to reach 46,758 million.
By virtue of this initiative, it is now possible that many more people may be eligible for the Erasmus Scholarship, and the same students have different opportunities to apply for the scholarship.
The organizations participating in the project
The organizations participating in mobility projects assume the following functions and tasks:
- Coordinator of a mobility project in the field of youth: submit the application for the entire project on behalf of all partner organizations.
- Sending organization : responsible for sending young people and youth workers abroad (including organizing practical matters, preparing participants before departure and supporting participants during all phases of the project).
- Host organization : responsible for hosting the activity, developing a program of activities for the participants in cooperation with the participants and the participating organizations and providing support to the participants during all phases of the project.
Who can apply for the Erasmus Plus Scholarship?
Students
Thanks to the start-up of Erasmus Plus, students taking a higher education course can also apply for the Erasmus grant. So from now on, not only can they enjoy the scholarship when pursuing a Bachelor's degree, but they also have access to it when they complete a Master's or a Doctorate.
Teaching Staff - Teachers
Indeed, teachers can also leave Erasmus. Therefore, this program is intended for all those teachers who want to improve their teaching skills. The program is open to teachers in higher education, vocational training and for preschool, primary and secondary education.
Teaching Personnel (Training)
As a consequence of its greater extension, Erasmus + offers staff in the education sector great training opportunities in both teaching and non-teaching issues. Training abroad may consist of observation of professional activities or specific courses.
Erasmus Internship
The new scholarships are also extended to all those students who make the decision to carry out company practices abroad. In addition, this new program is also aimed at all students who are studying a cycle of higher education, or recently graduated, and it is also planned for all those students in professional training.
Erasmus Youth
Of course, Erasmus + is also open to all young people, regardless of whether they carry out learning or training activities or not. The new program allows them to work as volunteers inside or outside Europe, or to participate in a youth exchange abroad. The period that has been established for volunteers is between 2 and 12 months. In addition, exchanges between groups of young people can also be carried out for a duration of 21 days.
Youth Exchanges. Overview
- Youth exchanges allow groups of young people from different countries to meet, live together and work on shared projects for short periods.
- Youth exchanges take place outside the school environment. In a youth exchange, youth may have the opportunity to participate and enjoy activities such as workshops, exercises, discussions, role plays, outdoor activities, and more.
- The learning experiences of the participants are recognized through a Youthpass (Recognition tool for non-formal and informal learning in youth projects).
- Duration : Youth exchanges last between 5 and 21 days. This excludes travel time.
- Conditions : Youth exchanges are open to people between 13 and 30 years old. To be a group leader in a youth exchange, you must be at least 18 years old.
Youth exchanges are run by youth organizations, informal youth groups or other organizations.
- Financial support : The EU grant supports travel, as well as the practical and activity-related costs required for the exchange.
How to apply?
To participate in a youth exchange, you cannot directly apply for a grant as an individual. Applications must be made by an organization or a group of young people who in turn select who will participate in the exchange.
Erasmus Youth Entertainers
Erasmus + comes to give a boost by contributing to the professional development of people who work with young people through periods of training or networking abroad. In this direction, activities abroad can consist of training courses, study visits, observation of professional activities in organizations, etc.