Blog
Learn French around the world
Nov 26, 2020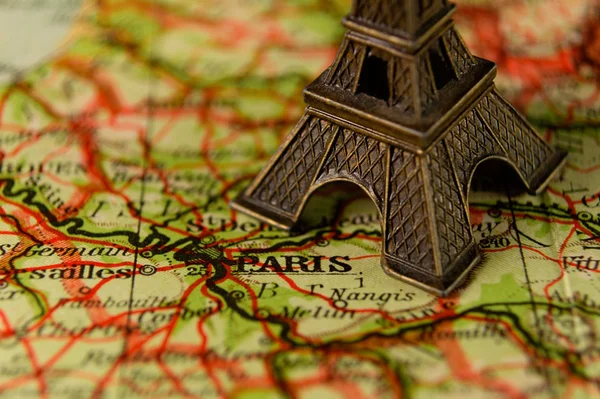 Learn French around the world
Today there are many possibilities to travel the world at affordable prices, while the transfer of workers to foreign countries is a feature of modern life. But not only does the imperative need to find a better paying job push us to travel to a country, it is also carried out by knowing other environments, other cultures, etc. And in all cases the need to study a foreign language more and more is part of this constantly moving world.
In today's article we are going to try to discover the positive aspects of those countries where French is spoken , to guide you in how to study it, at the same time that we put in your hands the most outstanding aspects of those countries, as places to visit and have a good time and we will also put at your service schools where you can better guide yourself on the study of the French language .
Countries where you can learn French because it is an official language
1. Belgium
Belgium is a country with 11 and a half million inhabitants. From the end of the Middle Ages to the seventeenth century, the place that today occupies Belgium was a great commercial and cultural center, highly developed and cosmopolitan in its main cities.
Belgium is a place where Romance and Germanic cultures converge, integrating different linguistic and cultural communities. The three official languages ​​are Dutch, French and German , which are recognized as equal treatment in the federal state. While Dutch speakers represent 57% to 60% of the Belgian population, French speakers account for 40% to 43%.
To study French in Belgium:
https://www.languageinternational.es/escuelas-frances-belgica
What to do in Belgium

- Belgium has a multitude of important buildings, and museums, which represent only a small part of the offer. You will like to come across paintings by Rubens, Ensor or Van Eyck at the Museum of Fine Arts in Antwerp and take a tour of the Rubens house.
- You can visit the Art Nouveau house of the architect Víctor Horta in Brussels.
- And if you prefer you can stroll through the picturesque medieval streets of Bruges. You also have the opportunity to take a carriage ride through the historic center of Antwerp or a boat tour through the canals of Bruges.
2 . Switzerland
The Swiss federal constitution proclaims in article 4 that French is one of the four official languages ​​of Switzerland. 33% of the Swiss speak French every day, according to the 1990 census. Later, in 2012, French is spoken by 1.8 million people, that is, 22.6% of the Swiss population. 1.9 million people speak French at home, that is, 23.2% of the state population, while 29.1% of the country's employees use it as a language at work.
Where to study French in Switzerland?
One of the many opportunities to study French is:
https://swissfrenchschool.ch/fr/
What to do in Switzerland?

- Switzerland is a country with an extraordinary virgin nature, which allows to carry out a series of incomparable activities. Nature enthusiasts will find in Switzerland a very mountainous terrain, covered with large forests and protective rivers and crystalline lakes. Finally, Switzerland is one of the cradles of mountaineering with famous mountains such as the Matterhorn and the Eiger.
- Many regions offer magnificent landscapes suitable for hiking.
- It is an opportunity to savor gastronomy. Place rich in multiple influences: advice for lovers of cheese, chocolate, dried meat and wine.
3. Luxembourg
Since 1984 there are 3 official languages in Luxembourg , also known as administrative languages: French, German and the national language of Luxembourg . Since the founding of the country, French has always enjoyed greater prestige and is therefore the official and administrative language, while German was used in politics.
At the elementary school level, teaching was limited to German, while French was taught in secondary schools. It will be from the law of July 26, 1843 when bilingualism is consolidated by introducing the teaching of French in primary school.
Where to study French in Luxembourg?
https://www.institut-francais-luxembourg.lu/?lang=en
What to do in Luxembourg

- Visitors have the opportunity to wander through the old fortifications that once housed soldiers, horses, kitchens, and armories.
- Both the municipal park and Fort Thungen offer numerous ruins of this ancient historical city. The ledge opens onto the Grund district, a charming district that is located along the river. Its attractive buildings and architectural heritage invite tourists to enjoy its cafes, restaurants and shops.
- The Clausen is also a very popular district with a very pleasant and attractive nightlife, where many Luxembourg breweries have decided to establish themselves for you to enjoy unforgettable moments.
4. Canada
Canada is the largest French-speaking country in the Americas and the second largest country in the world, after Russia. It is made up of 10 provinces and three territories. Its population density is 3.5 people per square kilometer (3.5 km²), one of the lowest in the world.
In Canada, several languages ​​are spoken , among all of them, only English (known to 90% of Canadians) and French (known to 60% of the population) have official status. The Canadian constitution recognizes these two languages ​​as official, for this reason all constitutional acts are in both languages.
Where to ask for information to be able to study French in Canada?
https://www.languageinternational.fr/ecoles-francais-canada
What to do in Canada while studying French?
In Canada there are many places to visit. But we recommend that you see its beautiful parks: The Gros Morne National Park and its 100 km of trails surrounded by nature. The Hautes-Terres-du-Cap-breton national park, including the Skyline trail, where you can admire the sunset over the Saint Lawrence River. La Mauricie National Park between Montreal and Quebec.
5. Haiti
In Haiti the Haitian Creole language and French share official status; However, French is the preferred language , the use of which has a sense of superiority, as evidenced by the fact that all official documents of the Republic are written in French, as evidenced by the Constitution, constitute a symbol of preponderance.
To request information on studying French in Haiti, go to:
https://es.languagebookings.com/cursos-frances/haiti
What can you do in Haiti while learning French?

Haiti is a Caribbean country that shares the island of Hispaniola with the Dominican Republic to the east. Due to the earthquake that hit the country in 2010, it is already well recovered. Many of its 19th century monuments have remained intact and are worth visiting and contemplating such as: Citadelle la Ferrière, a fortress on top of the mountain, and the nearby ruins of Palazzo Sans-Souci, the former Baroque home of King Henry I .
6. Madagascar
Madagascar is a Francophone country and is a huge island nation off the southeast coast of Africa with more than 26 million inhabitants. The official languages ​​of Madagascar are Malagasy and French.
To study French in Madagascar:
https://allianceseychelles.org/
What to see in Madagascar

- Madagascar is home to thousands of animal species, such as lemurs, the ancestors of the monkey, which can only be found in this country.
- Its huge tropical forests, beaches and reefs are worth visiting.
- Very close to the capital, Antananarivo, is Ambohimanga, a large complex of royal palaces and cemeteries on the hillside, near the "avenue of the Baobabs", a long dirt road with huge trees that are centuries old.
7. France
After French, the most used languages in France according to INED, are dialect Arabic (3 or 4 million speakers), Creole and Berber (almost two million), l 'Alsaciano (548,000), Occitan (526,000), Breton (304,000).
Where can you learn French in France?
- French school for foreigners (ELFE) - private higher education establishment:
https://www.qualitefle.fr/centre/ecole-de-langue-francaise-elfe-etablissement-prive-denseignement-superieur-87326
- Alliance française Paris Ile-de-France:
https://www.alliancefr.org/
- Course on French civilization at the Sorbonne:
https://es.qwe.wiki/wiki/Cours_de_civilisation_fran%C3%A7aise_de_la_Sorbonne
- Ecole Suisse Internationale:
https://www.ecolesuisse-fle.fr/
Places to visit in France
France is without a doubt the first tourist destination in the world. If you have chosen France as a place to study French, here is a selection of the best places to visit the country for an unforgettable study stay:
- Medieval villages and magnificent places to surf.
- Sublime beaches on the French Riviera.
- Rocamadour. The most emblematic town in the Dordogne listed by UNESCO.
- La Braderie de Lille, is a flea market that the world envies us, unmatched in the world and its Museum of Natural History. It is ideal for a weekend and in order to regain strength to continue your French studies.
- Just one hour from Bordeaux you can enjoy one of the largest dunes in Europe.
- Issigeac is a small medieval town in Périgord steeped in history. It has less than a thousand inhabitants. You can enjoy getting lost in its cobbled streets.
- Paris is one of the most beautiful cities in the world to be in France and not visiting Paris is a real shame. Everyone knows its most famous monuments.
Despite its expensive reputation, it is possible to find cheap accommodation. You can also enjoy many even free activities. It is a luxury to be able to walk through the vineyards of Montmartre. If you want to enjoy Paris, it is essential to go to the banks of the Seine or one of its parks.