Blog
Guide with 30 books in English to learn according to your level
Nov 25, 2020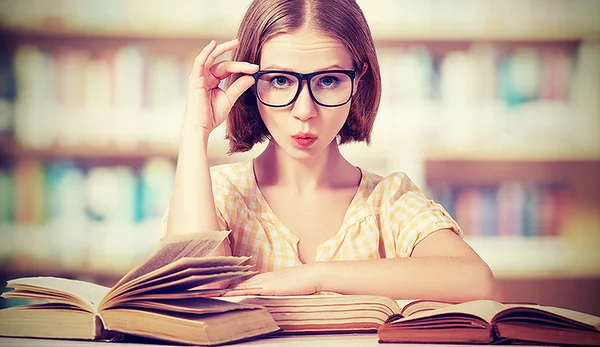 Guide with 30 books in English to learn according to your level
Great guide with 30 books in English to improve your command of the language. You will find 30 novels classified according to the 6 levels of the European reference framework: A1, A2, B1, B2, C1 and C2.
We recommend 5 books for each level! With a small summary in which we tell you what the book is about, so you can choose the one you like the most. There are classic and modern novels, horror, romances, fantasy ...
If learning English is your goal, and you are already at work, you will have discovered that developing sentences and expressions to start a natural and fluent conversation is not an easy task. This linguistic creativity will improve by leaps and bounds if you encourage the reading of good books that allow immersion in the English language.
It is crucial that you do not start with a book much higher than your current level of English, because reading will be expensive and you will easily abandon it frustrated.
For this reason, to make it easier for you to find the right book, we have classified the novels according to levels of English for which we recommend reading them.
Therefore, it is very important! If you still do not know your level of English, take our level test, this way you will not make a mistake in your choice. Please click here to make your level test and know your English in less than five minutes.
They are all world-renowned books! We try to indicate different literary genres at each level for the different tastes of the readers, although at the most basic levels children's literature prevails for obvious reasons. We have left links to acquire them because we highly recommend them if your goal is to master English.
Finally, review these 4 tricks to learn English when reading literature novels :
Choose correctly a book that is of your level.
Take note of the words / expressions that you don't understand even from the context and look them up in the dictionary.
Do a second read aloud of those new words.
Enjoy reading! If not, change the book, there are thousands ...
Let's get started ...
5 novels in English for LEVEL A1
The Very Hungry Caterpillar (1969)
Written and illustrated by Eric Carle is a short story of a caterpillar that, as it devours what lies ahead, grows larger until it becomes a butterfly. It is an easy-to-read and friendly book, highly recommended to learn basic vocabulary related to everyday things, such as meals and daily actions, that you will learn during this exciting journey of the caterpillar.
Approximate number of pages: 22
We recommend this version: THE VERY HUNGRY CATERPILLAR
(1957)
Children's literature written by Theodor Seuss Geisel also known as 'Dr Seuss'. It tells the story of two children locked up at home, who receive an unexpected guest who brings games and fun. He takes everything out of his magic hat.
Its reading is very entertaining due to the use of the words in rhyme form, which facilitates the reading of the work. If you are not used to reading books, this is a good start.
Number of pages: 61
We leave you the link to this bilingual edition that is very useful for students: The Cat in the Hat / El Gato Ensombrerado (the Cat in the Hat Spanish Edition): Bilingual Edition (Beginner Books)
Hello Harvest Moon (2003)
Written by Ralph Fletcher, this book presents us with a fabulous vocabulary glossary in simple phrases of present simple and past simple. Reinforce our grammar learning in just a few pages of a girl's intense conversation with the moon.
Number of pages: 32
Hello, Harvest Moon
Jack and the beanstalk (1734 - 1807)
This anonymous work tells the story of Jack, a distracted boy who tries to help his mother in the field. Difficulties lead them to sell their only cow and chance causes them to end up with some beans without knowing the magic that resides in them. Another simple book to start to know the language and start the enjoyment of reading.
Number of pages: 12
If you want to read this work online, click here .
We recommend this edition for children: Jack And The Beanstalk (My First Fairy Tales)
The Little Prince (1900)
An easy-to-read classic written by the French Antoine de Saint-Exupéry. Its careful version in English together with the simple sentences that are used when expressing yourself allows you to learn a lot at this initial level of the language. Enjoy this classic of children's literature that provides great lessons for life.
Number of pages: 96
This is an almost mandatory purchase :) take a look! The little prince
5 novels in English for LEVEL A2
Charlie and the Chocolate Factory (1964)
Children's literature written by Roald Dahl, tells the story of Charlie Bucket, a boy who lives with his parents and grandparents in a cold, small house with very little money. He is immersed in a fascinating adventure as he wins a golden pass to his town's chocolate factory and meets the eccentric owner. Like all children's novels, it uses simple grammatical language that is very appropriate for anyone with a beginner level of English, especially A2.
Number of pages: 231
Here you can find a complete collection of his most famous works to get you started in English, you will surely love them. They are worth it!
Roald Dahl Phizz Whizzing Collection 2016
Jim and the Giant Peach (1961)
Popular children's novel written by Roald Dahl, it centers the story on an orphan boy who finds a giant peach and within him he meets characters such as grasshoppers and other critters who can talk. Traveling to places that have never been and adventuring with his new companions on a journey through fantastic gardens. Another fabulous work in an English highly recommended for learning the language.
Number of pages: 160
Don't hesitate too much, James and the giant peach
Matilda (1988)
A book that leaves us with great life lessons. 'Matilda' written by Roald Dahl (again) introduces us to a very smart girl. Before he is five years old, he has already read numerous authors and possesses amazing knowledge. We recommend taking some time with it, its teachings and words will give us a rich vocabulary, it is important to use the dictionary, and review what you have learned.
Number of pages: 151
Matilda (Dahl Fiction)
The Secret Garden (1911)
A novel by Frances Hodgson Burnett, a classic of children's literature. In it he teaches us the basic rules of English grammar. Direct and summarized we will learn many typical idioms while we immerse ourselves in this fantastic world.
We highly recommend this edition of Oxford for reading at this level: Oxford Bookworms Library: Oxford Bookworms 3. The Secret Garden MP3 Pack
The Adventures of Tom Sawyer (1976)
Written by Mark Twain, they are highly enjoyable novels, full of humor and suspense, and with characters whose memory will remain in your memory years after reading the novels. They could not be missing from this list.
Number of pages: 168
Magnificent work! Check it out: Oxford Bookworms Library: Oxford Bookworms 1. The Adventures of Tom Sawyer MP3 Pack
5 novels in English for LEVEL B1
Paper Towns (2008)
Quentin is a young man unlucky in love who meets his unreachable and enigmatic neighbor at his bedroom window. After living a one night adventure touring the city, he must track it down to see it again.
John Creen, its author, captures your attention from the first page of the book, in a dynamic and easy to understand read with mostly compound words that help to understand the mysterious plot. The writer is American, so we will be dealing with simple expressions of American English.
Number of pages: 367
Paper Towns (Puffin Books)
Mortal Instruments: City of Bones (2007)
At New York's trendy nightclub Pandemonium, Clary follows a handsome blue-haired boy until she witnesses his death at the hands of three young men covered in strange tattoos. Since that night, his destiny joins that of those three Shadowhunters, warriors dedicated to freeing the land of demons and, above all, that of Jace, a boy with the appearance of an angel and a tendency to act like an idiot ...
Cassandra Claire, writer of this best seller, gets a novel that hooks a lot which makes it a perfect book to continue developing reading fluency if you are one of those who like action and fantasy.
It's a whole saga, so if you like this one first… there's more!
Number of 1st book pages: 512
City of Bones (The Mortal Instruments Book 1) (English Edition)
Ready player one (2011)
That's right, the popular 2018 movie directed by Steven Spielberg, has his novel that was written by Ernest Cline, in it he recounts a world set in the year 2045 whose protagonist lives an exciting adventure in a world full of technology and virtual reality.
We recommend this novel because it is written in a very simple way and for those with a medium level in English it is very interesting because it uses very modern English with modern terms.
Number of pages: 579
Ready Player One (English Edition)
Divergent (2011)
A trilogy for young-adults of adventure and science fiction, written by Verónica Roth. Ideal to keep practicing the language. And ... attention ... given its lively expressiveness, we recommend reading the dialogues in this title aloud.
Number of pages: 487
Very entertaining: Divergent (Divergent Trilogy, Book 1)
The Seventh Son (1987)
Simple and full of adventure, this novel brings us a fantastic world full of magic and evil shadow creatures where only the seventh son will have the skills to stop them. Written by Orson Scott Card, although it is easy to read, it requires a medium level of English due to the grammatical expressions it uses.
Number of pages: 241
Seventh Son and Red Prophet: The First Two Volumes of the Tales of Alvin Maker
5 novels in English for LEVEL B2
Harry Potter and the Philosopher's Stone (1997)
This list would not be complete without this piece of juvenile literature written by the famous Joanne Rowling (JK Rowling) perfect for those looking for the perfect challenge to further deepen the language. If you complete this saga you will be able to discover how your level of English evolves in each book. Without a doubt, one of the best books to recommend to any B2 level English student.
Number of pages first book: 223
World hit! HARRY POTTER 1 AND THE PHILOSOHER STONE NE: 1/7
The Hobbit: An Unexpected Journey (1937)
An account of the fantasy genre prior to the events of 'Lord of the Rings'.
It tells how Bilbo Baggins becomes a wielder of the ring of power. Written by JRR Tolkien unlike its other peers, its reading is fluent, direct, and easy to digest for those at this level. Since the Lord of the Rings saga requires a little more level so as not to die trying to read it, with extensive descriptive passages and deep speeches that are not easy to understand for a medium level of English.
Number of pages: 288
The whole collection is worth it ... The Hobbit; The Lord of the Rings Boxed Set (Illustrated Edition)
Memoirs of a Geisha (1997)
Set at the beginning of the Second World War. It is a historical novel written by Arthur Golden, very versatile and captivating. The story of Chiyo and her path to freedom in the company of temporary characters that shape the story of this girl during her controversial freedom.
Ideal for B2 level readers who love this literary genre.
Number of pages: 580
The Pearson publishing house presents a very careful edition for English learners: Memoirs of a Geisha: Memoirs of a Geisha (Pearson English Graded Readers): Level 6
The road (2006)
Written by Cormac McCarthy is a post-apocalyptic science fiction novel. It tells the story of a father and his son trying to survive in a devastated apocalyptic world. Their ties grow stronger as they try to survive hunters and cannibals. It is an easy-to-read novel, with a few pages, for those who find the other books at this level long.
Number of pages: 210
We love it :) The Road
Maids and Ladies (2009)
A historical drama that takes us back to the 60s where a girl from Mississippi begins to see her social environment with different eyes, while her mother only thinks about marrying her. The stories of different colored maids tell part of the racism of the time.
Definitely its writer Kathryn Stockett attracts us with this story of dramatic genre. Let's find idioms from the south of the USA where expressions are contracted.
Number of pages: 451
5 novels in English for LEVEL C1
A Tale of Two Cities (1859)
It is a novel by the British writer Charles Dickens. In this historical novel life is narrated in the 18th century, at the time of the French Revolution. It shows an advanced and detailed vocabulary of the events of the time. Essential work for an advanced level in English.
Number of pages: 523
Here's the version for Oxford students: Oxford Bookworms Library: Level 4 :: A Tale of Two Cities: 1400 Headwords (Oxford Bookworms ELT)
The Adventures of Sherlock Holmes (1892)
The entire collection is highly recommended for this advanced level of the language, C1, in addition to the adventures presented by its author Arthur Conan Doyle, in which the main character is the fictional detective Sherlock Holmes, they are very entertaining which allows a comfortable reading to advance before an already more complex grammar.
Oxford has several compilations and published books, here we leave one so you can take a look in case you are interested: Oxford Bookworms Library 2. Sherlock Holmes Short Stories (+ MP3) - 9780194620697 <
The Red Queen (2015)
This fantasy novel written by Victoria Aveyard places us in a world with a Victorian environment where its characters are governed by more than their decisions, it is their blood that defines identity in society. A detailed prose plot, fluid and easy to transition between its chapters. A novel recommended only for advanced levels.
Number of pages: 388
RED QUEEN
Lost (2012)
Written by Gillian Flynn, it narrates the disappearance of Nick Dunne's wife and how suspicions that a crime has been committed fall upon him. But not everything is what it seems. Great variety of verb tenses, flowing and entertaining prose in this mystery novel.
Number of pages: 432
This novel is very interesting, take a look by clicking on the link: Gone Girl: A Novel (Crown Books)
The Diary of Anne Frank (1947)
With the title of The Diary of Anne Frank we know the edition of the personal diaries written by the Jewish girl Anne Frank (Annelies Marie Frank) between June 12, 1942 and August 1, 1944 in a total of three preserved notebooks to the present day, where she recounts her story as a teenager and the two-year time when she had to hide from the Nazis in Amsterdam during World War II.
There are many editions, so we recommend again the Oxford audio version for students: Oxford Bookworms Library: Oxford Bookworms 3. The Life and Diaries of Anne Frank MP3 Pack