Blog
Why learn Swedish?
Nov 26, 2020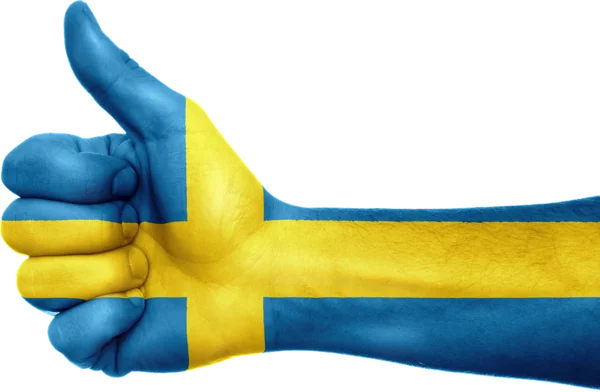 Why learn Swedish?
Swedish is a language with a reputation for being strange, it is not like French or English, because in our daily lives we say many words from one or another language, which has been incorporated into our dictionary, because they are used in technique, in sports, and in multiple ways we pronounce some words sometimes Spanish, but nobody is surprised by either of the two languages.
On the other hand, the Swede has a reputation for being from another world and few people decide to study it. Perhaps it is due to ignorance, but it offers everything, a highly developed economy, a unique culture and a welcoming people.
Reasons to study Swedish
When for some reason you begin to know some words of Swedish and you learn notions of this language, you begin to be interested in knowing about Sweden , you see, certain reasons why you should study it:
- First of all, Scandinavia is reputed to be the most welcoming and developed region in the world. Sweden is arguably the most developed leading Nordic country with the best prospects (GDP of € 471 billion in 2018). Its GDP per capita exceeds 46 thousand euros, due to the fact that it has a very competitive productive apparatus. Its fundamental characteristic is that it combines an old industrial base built around raw materials (iron, copper, wood) and industry.
- Sweden is among the leading countries for new technologies and a leading presence in the information and communication, life sciences, green technologies and creative industries sectors. Very open internationally.
- Stockholm, the capital of Sweden, is one of the most beautiful European cities.
- Swedish is a very musical language and pleasant to our ears.
- When you study Swedish, check that it is an «easier language» than others, for example German.
Swedish, its dialects and characteristics.
- Swedish is spoken by eight million people and is also the language of some 300 thousand Finns. The distances between the northern and southern regions have led to the appearance of various dialects.
- It is easy to see that the phonetics of Swedish is much simpler than that of Danish; Also the grammar is as easy as Danish or Norwegian, this makes it more affordable and easy to learn for a beginner.
- Both in Swedish and Danish they have three letters that are not contained in the Latin languages.
How to learn Swedish from home?
With modern technology you have the possibility to converse in English with the inhabitants of this country, almost everyone speaks it in Sweden, but if you decide to visit the country or go to work there, you will have to communicate in Swedish and first you will have to learn it , and there are two ways to do it: one is to attend a language school and the second option is to learn Swedish on your own.
If what you want is to study at a school in Spain, you can request information at the Swedish Embassy:
https://www.swedenabroad.se/es/embajada/spain-madrid/preguntas-frecuentes-a-la-embajada/estudiar-sueco-en-espa%C3%B1a/
But if your claim is to study it in Sweden, you can use this other link:
https://www.languageinternational.cl/escuelas-sueco-suecia
What can you see in Sweden?
Sweden is a beautiful territory, located in the middle of the Scandinavian peninsula. It is made up of thousands of coastal islands , which has numerous inland lakes, as well as gigantic boreal forests and majestic glaciers.
- Stockholm : Visit the Opera, a large neoclassical building, continue walking through Gustavo Adolfo Square and discover its town hall. You cannot miss a visit to the Cathedral of St. Nicholas, the oldest temple in Stockholm. Visit the Vasa Museum, where you will find the only perfectly preserved 17th century ship.
- You can visit Birka and Hovgarden, the Viking heart . These archaeological sites are the reflection of the history of this civilization.
- The Uppsala Cathedral, popular for its two large brick towers, 118 meters high.
- Gothenburg , one of the cities most visited by tourists, which has the largest port in Scandinavia.
- Malmo , the third largest city, full of life and a vibrant atmosphere. Start by touring the oldest part of the city, known as the Gamla Staden, the most picturesque area for its colorful buildings. Its most photographed street is Jakob Nilsgatan, you can't miss the photo in this place!
For those who decide to study Swedish on their own
They can acquire:
https://www.amazon.com/Aprender-Sueco-R%C3%A1pido-Vocablos-Spanish/dp/1544739591
"This book is aimed at students of Swedish level and mid - initiative and willing to devote 15 to 20 minutes a day to learn vocabulary . This vocabulary book presents a simple structure by eliminating everything unnecessary to concentrate the learning effort exclusively on the parts that will lead you to greater progress in less time. If you're willing to spend 20 minutes a day learning, it's probably the best investment you can make if you're a beginner. You will be amazed at the speed at which you will progress with just a few weeks of daily practice ".
The most difficult thing to learn Swedish is without a doubt the pronunciation . But, by dedicating a few minutes a day and by getting into the habit of listening to content in Swedish (music, movies, series that you will easily find on the internet) to familiarize yourself with its intonation, you will get its pronunciation correctly. To progress quickly, it is also advisable to start by memorizing vocabulary and a few simple sentences. You can manage faster to have small conversations of everyday life. Similarly, at first, set easy-to-reach goals, like memorizing 10 sentences or studying one lesson a day.