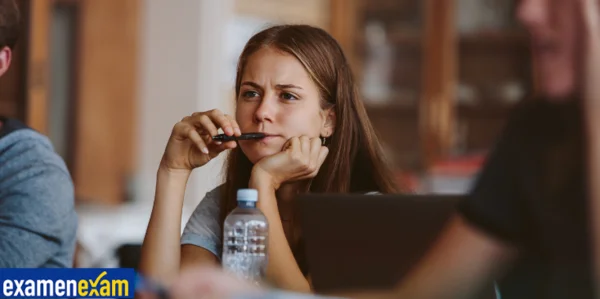 What is the DITALS Italian exam?
This Italian language level certification for foreigners is especially aimed at all those who are interested in teaching Italian as a foreign language without being native speakers of the language. DITALS is an exam derived from the CILS (Certification of Italian as a Foreign Language), the certification exams endorsed and issued by the University for Foreigners of Siena. The DITALS falls within the recognition of the Common European Framework of Reference for Languages.
This exam, therefore, has great international recognition and it will be very useful if you want to take advantage of your knowledge in the Italian language as a job opportunity and start teaching Italian classes for foreigners.
Who can take the exam?
The DITALS certification has three different levels. Depending on the level, the exam will be different and you will also have to meet different access requirements. Let's see them below.
DITALS I
This first level is the most basic. It allows us to demonstrate simple skills in teaching the Italian language as a foreign language. It is more geared towards students. At this level, all those citizens, Italians and foreigners, who are in possession of a diploma that certifies higher studies can take the exam. It is also requested that you have a minimum of hours, demonstrable, of experience teaching the Italian language as a foreign language.
We found an exam with three different sections that deal with different skills for teaching the Italian language. The first section will consist of evaluating the didactic material by means of questions aimed at checking the level of the examinee in understanding the objectives of various activities that are proposed. In the second section, through a text that they provide us, we will have to develop an activity in order to understand its didactic use. To finish the exam, in the third section we must verify our knowledge of basic language teaching.
DITALS II
This level shows advanced level skills in teaching Italian to foreigners. At this level, both Italian and foreign citizens who present a specific graduation certificate can be presented. Of art and human sciences for Italian students; and Italian studies for foreign citizens. It is also necessary to show that you have extensive experience in teaching the Italian language and a great command of its theory. Of course, you must have previously passed the DITALS I to be able to take this second level.
In this second level of the DITALS, the exam becomes more extensive. The first two tests comprise the first level exam and two new sections are added to assess our skill. The third section serves to assess our knowledge of language teaching, as well as to assess our knowledge of linguistics.
The fourth and last section will consist of preparing some activities, according to the material provided, in which we will have to demonstrate our skills in oral language teaching with a live presentation.
Who is it for?
As we can see, the DITALS exam is aimed at language professionals. To all those people who want to develop their level of Italian to such a high level that it allows them to teach it in the classrooms to new students. Undoubtedly a demanding exam, but one that will prepare you more than for a future job with the command of the Italian language.