Blog
Study Spanish around the world
Nov 27, 2020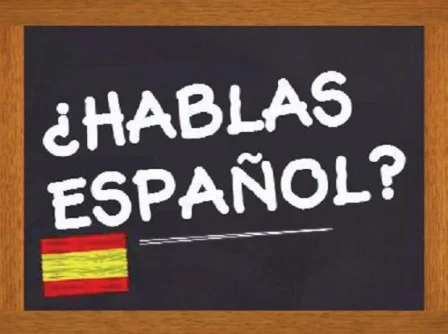 Study Spanish around the world
If you want to learn Spanish, but you don't know where, in this post we will show you various possibilities around the world, so that you can choose according to your needs, your tastes and your preferences. The offer is very wide, since 470 million people have Spanish as their native language, 72 million speak it as a second language and 21 million learn Spanish. For this reason, we have chosen among the best cities to provide you with a quality choice.
Salamanca
The origins of Salamanca take us to 2700 years ago, that is, during the first Iron Age, when its inhabitants settled on the hill of San Vicente, on the banks of the Tormes. Its metropolis has witnessed the settlement of a multitude of peoples: Vacceans, Vetons, Romans, Visigoths and Muslims.
What can you do in Salamanca? Salamanca is one of the most interesting and beautiful cities in Spain. It is the land of culture par excellence. Its well-preserved historic center, with its streets of great beauty and monumentality, has deserved that UNESCO has classified it as a World Heritage Site. You will be captivated by the beauty of its university, which is among the oldest in Europe, where thousands of students study today. Also, on Salamanca nights you have the opportunity to enjoy and participate in a quite lively and youthful atmosphere.
On this page you can guide yourself to choose the right place to study Spanish in Salamanca:
http://www.espanolensalamanca.com/escuelas.asp?lang=es
Havana Cuba
Learning Spanish in Havana can be an unforgettable experience. The capital of Cuba is the largest city in the entire Caribbean and its historic center has been declared a World Heritage Site by Unesco. Strolling through its streets that keep its colonial architecture alive will transport you to a historical and current environment, in tune with its rhythmic atmosphere.
While you learn Spanish in Havana, you will be able to enjoy its 20 km of beach and immerse yourself in an extraordinary underwater environment, while also enjoying its tasty cuisine.
To choose the right study center, check this page
https://es.languageinternational.com/escuelas-espanol-la-habana-64598
Buenos Aires, Argentina
Buenos Aires offers you a large number of attractions to learn Spanish, because it is one of the most cosmopolitan and multifaceted Latin American cities and is at the same time, the vital center of Argentina; although, its physiognomy presents broad European features, so it reminds many visitors of Paris.
It has an extraordinary cultural environment that is highly celebrated for its many museums, art galleries, cinemas, theaters and exhibition halls, etc. At the same time it is the financial and economic headquarters of the country. In its beautiful streets it is easy to find stores of recognized world brands.
To consult about courses in Spanish and accommodation in Buenos Aires you can do so through the following page:
https://www.academiabuenosaires.com/es/
Bolivia
Bolivia is a multi-colored place that rightly boasts of having almost all the climates and kinds of terrain possible on Earth: from the height of the Andes of more than 6,400 meters to the jungles of the Amazon.
Bolivia has a reputation for speaking Spanish slowly but clearly, both of which are very beneficial aspects for foreigners who study it, since it offers them the opportunity to understand it more easily than in other places that are faster speaking it.
Through this link you can consult about the study of Spanish in Bolivia.
http://www.escuelacarmenvega.com/site/index.php/es/clases-espanol/2015-02-19-11-02-56
Santiago de Chile
Santiago is a beautiful city in Chile located in a valley of great beauty between snowy peaks of the Andes and the Cordillera de la Costa Chilena. There you can contemplate the famous Plaza de Armas, a colonial nucleus, where the Palace of the Royal Audience of 1808 is located, where the National Historical Museum and the Metropolitan Cathedral of the 18th century reside.
Santiago de Chile is considered a city that is at the forefront in Latin America in a series of economic and social factors. Santiago is the second most competitive city in Latin America, only surpassed by São Paulo, and it is the third with the best quality of life.
Excellent and cozy place to learn and speak Spanish. Here we review a quite suitable place to study Spanish, while enjoying the charms of the city:
https://www.enforex.com/espanol/chile-santiago-chile.html
Quito
Quito is the capital of Ecuador, whose official language is Spanish, spoken by 99% of the population, along with thirteen recognized indigenous languages. Ecuador is one of the main oil exporters in the world. In addition, it has a wide range of areas of autochthonous exploitation, mining, agriculture, aquaculture and poultry, of which it has been used throughout its history.
Quito is located at the height of the slopes of the Andes at 2,850 m. Quito stands on the foundations of an ancient Inca city, whose colonial center is well preserved and where you will find the cathedral, in the Plaza Grande, and the highly decorated Jesuit church, its structures are made up of mixtures of European, Moorish and natives.
To study Spanish in Quito, you can contact:
https://www.donquijote.org/es/aprende-espanol-latinoamerica/ecuador/quito/
Moscow
Moscow is the capital of immense Russia, where monuments of extraordinary architecture of world importance are concentrated: the Kremlin, the Novodevichy Cloister, the Arc de Triomphe, the Victoria Memorial Complex on Poklonnaya Mountain, the Temple of the Savior of Christ , Vassiliy Blajenniy Cathedral
Behind its monuments there is a very active and dynamic life full of charms, for those who visit Russia, such as its casinos, shopping centers, cinemas, parks, restaurants etc. Moscow is an international city to visit.
Of all the Cervantes Institute's offices around the world, Moscow is one of the longest-lived, as it has nearly 5,000 registrations a year. Also Russian schools and universities teach you Spanish.
Russian schools and universities that offer Spanish teaching also have such a large number of students that they cause great competition to enter them.
For more information about courses in Spanish, contact here:
https://moscu.cervantes.es/es/cursos_espanol/cursos_espanol.htm
Berlin
Berlin is a beautiful capital founded in the 8th century and it is also the largest city in Germany and the second largest in Europe after London. Currently, it has three and a half million inhabitants.
Berlin is a desired destination for its culture and art, with a nightlife where activities for all tastes take place. It is also a great city full of historical charm where the old streets of the 50s mix with contemporary architecture.
In addition, Berlin is a city with a large number of startups where you can find a multitude of job opportunities, which require people who speak Spanish to fill various jobs, especially in the area of ​​customer service.
Where to study Spanish? As in so many other European cities, the Instituto Cervantes plays a great role in the expansion of Spanish. For this reason, if you are interested in studying Spanish in Berlin, you can request information at the following link:
https://berlin.cervantes.es/es/cursos_espanol/cursos_espanol.htm
Paris
Paris, the capital of France, is one of the most beautiful and charming cities in the world, where its urban landscape dating from the 19th century stands out, crossed by large boulevards and the Seine River. It is also a world center of fashion and art and highly appreciated for its gastronomy and culture. Its most iconic landmarks are the Eiffel Tower and the Gothic Notre Dame Cathedral. An endearing city that when you visit it envelops you with its popular and dynamic atmosphere.
France is the country in Europe that hosts the largest number of Spanish students and is also the third in the world after the US and Brazil, with 2,589,717 students. Spanish is the second most studied language after English, with a 1.5% of French children study it in primary school, and 73.2% in secondary school, according to the Spanish Ministry of Education.11 In France, there are 4 Cervantes Institutes in Paris, Lyon, Toulouse and Bordeaux.
To study Spanish we advise you to inquire on the following page:
https://paris.cervantes.es/es/default.shtm
Beijing
The constant changes that have taken place in the historic city, have made it since the early 1990s, an emblem for the development of the country, betting on contemporary architecture. The national center for the performing arts built in 2001 near the Forbidden City is an example of such architecture.
Despite the damage it may have suffered from the Cultural Revolution and the hype promoted by urban growth, such as the demolition of the hútòng, many historical attractions can still be seen. The best known are the Badaling extension of the Great Wall of China, the Summer Palace or the Forbidden City. Due to its historical, political and cultural value, Tian'anmen Square is also very visited.
Beijing is a fascinating and open city, where studying a language like Spanish is very interesting. The Instituto Cervantes in Beijing is the only Spanish public institution authorized in China to offer Spanish courses in the People's Republic.
If you want to study Spanish in Beijing, go online with the following link, where they will offer you all kinds of information.
https://pekin.cervantes.es/es/default.shtm