Blog
Study German around the world
Nov 30, 2020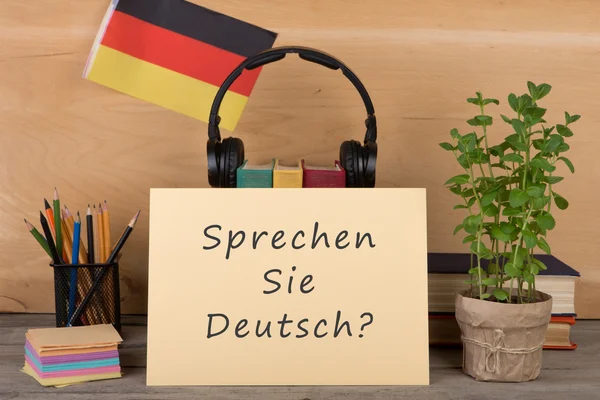 Study German around the world
German is one of the main languages ​​in the world, spoken by about one hundred million people. It is recognized as an official language in several countries or is officially considered a minority language (Switzerland, Belgium, Denmark, Italy (South Tyrol and Vatican City), Luxembourg, Poland, Slovakia, Romania, Czech Republic, Hungary and Russia). It is also the third most widely spoken foreign language in the EU after English and French.
Reasons to study German
Economic power is a guarantee of business opportunities and therefore work opportunities for those who study German to improve. Knowing German the prospects are very attractive. Multinational business opportunities exist throughout the European Union and in Eastern European countries, where German is the second most widely spoken language after Russian. It should be noted that companies such as BMW, Daimler, Siemens, Lufthansa, SAP, Bosch, Infineon, BASF and many others require international partners. On the other hand, Japan is the country that has the second most powerful economy in the world, it knows the commercial advantages that knowledge of German offers them, proof of this is that 68% of Japanese students study German.
But if your intention is to seek employment in the United States, knowing German will serve you to obtain great advantages, since German companies need 700,000 employees in the United States.
Knowing German is having a universe of possibilities . If you want to learn German on these pages we offer you the opportunity to choose from a number of countries around the world where you can study it in the place closest to your residence.
Madrid
Madrid the capital of Spain has more than six and a half million inhabitants. It is one of the richest cities in Europe. The Prado Museum, elegant boulevards and extensive well-kept parks, such as the Buen Retiro are very visited places. It is also famous because it treasures its rich collections of European art: Velázquez, Goya and other painters.
Where to study German in Madrid? Here you will find the necessary information to choose the best place to study German in Madrid.
https://aenfis.com/curso-aleman
What can we see and do in Madrid?
Madrid offers beautiful places to see and places to enjoy, such as the Royal Palace, El Retiro, the Prado Museum or the Temple of Debod. Madrid is one of the best cities. Where you can enjoy flamenco singing and dancing. Madrid is one of the best cities in Europe to party. In the capital we will find very lively areas and some of the best nightclubs in Spain. In any neighborhood or area, you will find everything desirable to spend a happy and pleasant day, without feeling strange in the city.
Barcelona
Barcelona is a beautiful city of Spain, capital of Catalonia, located in the northwest very close to France. Its population exceeds one and a half million inhabitants, while its metropolitan area exceeds five million inhabitants and is made up of 36 municipalities.
In the following link you can find information about the places where you can study German
https://www.infoidiomas.com/cursos/aleman/en-barcelona/
What can be done in Barcelona?
The city of Barcelona offers you an extraordinary number of places to see and enjoy. It is worth noting that the Catalan city is known for its art and architecture, as it has such beautiful places as the church of the Sagrada Familia and other modernist designs by Antoni Gaudí that adorn the city. You can also enjoy The Picasso Museum and the Joan Miró Foundation that show the modern art of the artists who give rise to their names. In addition, you can enjoy the Museum of History of Barcelona (MUHBA) includes several Roman archaeological sites.
Bern
According to the last census 138 410 people live in Bern, 23.2% of the population are foreigners. From 2000 to 2010 the population has changed by 0.6%. Immigration represented 1.3%,
The majority of the population speaks German (104,465 or 81.2%) as their native language, Italian is the second most common language (5,062 or 3.9%) and French is the third (4,671 or 3.6%).
What to see and do in Bern
It is difficult to find a city that has managed to preserve its historical characteristics as well as Bern. Its old town, which was declared a UNESCO World Heritage Site, has 6 kilometers of arcades, the so-called "Lauben", one of the walks dedicated to shopping longest and weatherproof in Europe. With its fountains, sandstone facades, alleys and historic towers, the city offers a unique medieval air.
Moscow
The modern Russian economy can be classified as a mixed market with high average income as a result of the reforms that were undertaken during the 1990s, as a result of the privatization of much of industry and agriculture; although, the state maintains ownership of strategic sectors of the economy, especially in the defense and energy sectors. Russia in 2018 was the sixth largest economy in the world in terms of purchasing power.
Where can you study German in Moscow? On the following page you can receive information about it:
https://www.languageinternational.co/escuelas-aleman-moscu-62709
What can we enjoy in Moscow?
Due to its busy history, it has many places, beautiful and unique, that will make your stay more pleasant, while studying German. Below we will review its most important moments, but it will be in situ, as you will be able to see the entire city in a calm way, which is one of the most beautiful in the world:
Red Square, St. Basil's Cathedral, The Kremlin Walls, The Kremlin Inside, The Moscow Metro, GUM, Historical Galleries, Lenin's Mausoleum, Church of Our Lady of Kazan, Tomb of the Unknown Soldier, Bolshoi Theater.
Belgium
Belgium is a cosmopolitan country with beautiful, well-preserved medieval buildings. Strolling through the streets of Brussels, Antwerp and Ghent is a joy for the number of very spectacular landmarks declared World Heritage Sites, some from the 15th century, that you will enjoy during your stay in the country. Its cobbled streets will make you enjoy pleasant walks
To find out where to study in Belgium, you can consult it on the following page:
https://es.languageinternational.com/escuelas-aleman-belgica
Belgian gastronomy will catch your eye, so it is worth discovering and savoring it beyond its famous chocolate, waffles, cakes, etc. that have made them famous. Almost all Belgian cities preserve taverns and medieval cafes where you will be surprised by the atmosphere that is breathed.
Caracas
Caracas is the capital of Venezuela and is located along the Guaire River in the northern part of the country, within the Caracas Valley of the Venezuelan coastal mountain range (Cordillera de la Costa). The economy of Caracas is especially focused on services, banks and shopping centers. The Caracas Stock Exchange and Petróleos de Venezuela (PDVSA) have their headquarters in Caracas. PDVSA, which is the largest company in Venezuela.
Caracas is a center of reference for Venezuelan culture, where you can enjoy its many restaurants, theaters, museums and shopping centers. Caracas has some of the tallest skyscrapers in Latin America, like Parque Central Towers. Also its Museum of Contemporary Art is one of the most important in South America
Study German in Caracas
https://caracas.diplo.de/ve-es/themen/deutschlernen
Where to enjoy Caracas after studying German?
Among many other places we recommend the following:
- The Parque del Este or Generalissimo Francisco de Miranda: It has wide paths, an artificial lake where you can get on the boats and a replica of the Leander corvette.
−− l Boulevard de Sabanavista-general-towards-la-previsora ​​Grande: From Plaza Venezuela to Chacaíto, there is a wide boulevard dedicated to recreation and shopping, so on holidays it is very crowded.
- The Plaza Bolívar: located throughout the center of Caracas in the year 1578, in it is an extraordinary equestrian bronze of Simón Bolívar.
- We also recommend the PDVSA Gardens stay. It is a magical place, beautiful gardens full of a variety of species of both fauna and flora.
- Los Caobos Park and Museum Square: here are the National Art Gallery and the Science Museum.
Namibia
As a consequence of the expansionist and colonizing policies carried out by European countries during the 19th century, German is still spoken in much of Namibia. The African country has about 30,000 inhabitants with German as their native language. This is used, above all, in official, financial or tourist contexts abroad.
Here you can find out about studying German in Namibia
https://es.languagebookings.com/cursos-aleman/namibia/windhoek
What can you see in Namibia?
Namibia, a country in southwestern Africa, where the Namib desert runs along its Atlantic Ocean coast. The country is the place of numerous wild animals, where there is a significant population of cheetahs. Its capital, Windhoek, and the city of Swakopmund have numerous German buildings from the colonial era. In the north, Etosha National Park is home to rhinos and giraffes.