Blog
Requirements to take the Linguaskill (Cambridge) online English exam from home
Nov 26, 2020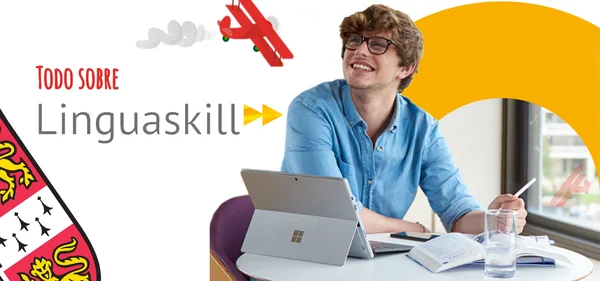 Requirements to take the Linguaskill (Cambridge) online English exam from home
In this post we will tell you the technical requirements that you will need to be able to take the Cambridge Linguaskill exam from home without any impediment and with all the guarantees that your Linguaskill exam will be carried out successfully. For those newcomers who have just learned the Cambridge Linguaskill exam, we remind you of the basic concepts of it:
What is the Linguaskill exam?
- Cambridge online exam to certify your level of English from anywhere and at any time.
- Certifies up to C1 level of English, perfect for students and anyone who wants to include an official title in their CV.
- You only need a computer with certain requirements (which we detail below) and a stable internet connection.
Exam Center Rules
Once registered we will call you to agree on the best day and time that suits you, remember that we have to organize it 5 days in advance.
You just have to choose the date you want to do it, and we take care of everything else.
Days prior to the exam date, you will receive an email with precise instructions to perform the test normally, such as, for example, that you must download a facial recognition software that will be in charge of analyzing user behavior throughout the test.
Once the test is finished and regardless of the result obtained by the candidate, the exam center, as Agent Linguaskill, will analyze the report received by the remote surveillance software and will proceed, if the report is suitable, to send the results.
What do I have to bring to the exam? (Documents and necessary material)
These are some of the most important points that you must keep in mind in order to take the exam at home.

To know all the technical requirements of both your computer and the other components, you must carefully read all its content:

- Computer, which may be portable or desktop
- Windows 8 operating system or higher
- It does not work with IOS system (Apple)
- Web cam of 512 kbps or higher
- Good internet connection, minimum 3G (Optical fiber recommended)
- Monitor with 14 "minimum
- Minimum screen resolution of 1280x1024
- RAM memory of 512 MB minimum
- Free hard disk of 4GB minimum
- Have Google Chrome or Firefox installed
- Have headphones and microphone