Blog
Letter from an Examenexam Investor
Nov 24, 2020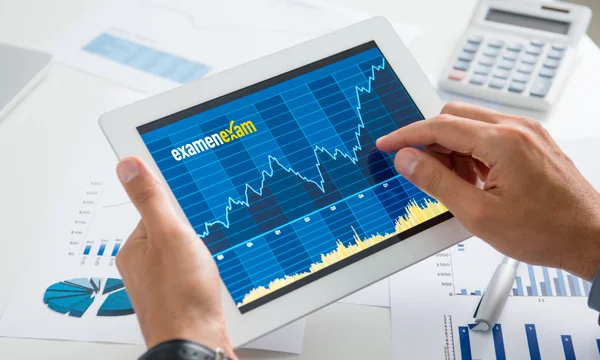 Letter from an Examenexam Investor
Invest in education: Examenexam.com (letter from an investor)
A few weeks ago I instantly found information about the company examenexam.com about my recent investment in education through the Examenexam group, which includes online exam centers such as Examenexam, examstrinity.el blogdeidiomas.es, examsoxford.com and examsanglia. com.
If there is a determining macroeconomic trend currently when investing, it is the growth of the middle class in the world . Although it is not appreciated here in Europe, the truth is that globally poverty has been declining for years. More and more people are entering the so-called "middle class", who do not buy luxury cars, gold, expensive jewelry or desert islands but do buy services, makeup, chocolates, soft drinks, clothing, electronics and… education .
As if that were not enough, not only we consumers examine ourselves more and more but we manage our reservations directly, going to language schools is becoming outdated. What is the most comfortable? Enter Examenexam.com, choose the characteristics of your ideal exam and select from the available certificates ordered by price, user evaluation, proximity to the city center ... and with the minimum price guaranteed . What can the language school in your neighborhood not give you so much?
Sector and prospects
The business model for online language schools emerged with the rise of the Internet, which, as in so many other sectors, caused quite a stir in education. Before you had to go to language schools to look for a Course or an exam and, on top of that, it cost you a dime. 10 years ago, the cheapest course I found in Madrid was € 450.
Who would pay for them today?
With the emergence of platforms (Online Agencies or collaborative economies), traditional language schools began to lose their power. Now you can do the same from home and look and review as much as you want, until you find exactly what you are looking for. And if you combine the rise of the Internet in homes with the rise of the middle class in the world that can afford to examine themselves from time to time and with the different certificates that are smacked together for having the best prices ... what do we have? A business that grows at spectacular rates .
Not bad, huh? As if the crisis had been something from another planet for these people ...
Where is the sector right now ?
I don't want to bore you with too many business strategy concepts, so keep in mind that the life cycle of an industry is divided into four phases: development, growth, maturity, and decline.
The development phase, which is currently the business of online language schools and collaborative exam center platforms such as examenexam.com, is characterized by a strong increase in sales year after year. The companies in the sector already have profits that they reinvest in the business to continue expanding and few nudges are hit because there is cake for everyone.
Competitors

Sales growth 2019-2020

Examenexam.com

Examstrinity.elblogdeidiomas.es

Examsoxford.com

Examsanglia.com

Independent portals of each school

61%

63%

59%

16%

43%
How long will this development phase last? This is one of the million dollar questions. If I answered, I would be playing at being a fortune teller and would be deceiving you, but here are a couple of data for you to draw your own conclusions (which, on the other hand, is what you should do when investing):
In 2006 there was 18% of the world population with Internet access. Today it is above 50%.
In the developed world, approximately 85% of the population has access to the Internet. In Africa, Asia and the Middle East this figure is 27%, 37% and 49% respectively.
Why invest in education with Examenexam shares?
As you already know, this value investing is about buying good companies at a good price. In practice it is difficult to find really good companies at a juicy discount, but paying a fair price for them is also a great decision.
Quality
One of the biggest advantages of Examenexam's businesses is the network effect. By offering more than all languages ​​and different certificates, from exams by modules and complete, users go to these websites in a preferential way to find a site to examine themselves with the conditions they are looking for. In addition, they know that they have the guaranteed minimum price, so the business is round. And what about the exams? Since they know that users search Examenexam, they want to be in their database ... and start over.
Another example of a network effect: Why do you pay with Visa or Mastercard? Because most businesses accept it. Why do most businesses accept it? Because most of the clients have it. Why do you pay with Visa ...
Assessment
When I discovered Examenexam, at the end of October, it was a private company incorporated in the province of Malaga (Spain) and I got in touch with them ( inversion@examenexam.com ) to be able to invest in the company and they told me that they are going to carry out a capital increase to carry out a global expansion by 2020.
Even if the growth phase was to come soon, I was buying at a good price. What if I have sinned as a conservative? Great, so I may see a good return on my investment! Making optimistic calculations is fine to have a good time, but they are not the basis for investing.
I know what you are thinking ... don't do it
It's okay to read my articles and the articles of other investors who are better than me at meeting startups and finding investment ideas, but taking shortcuts and not doing the work yourself is a bad decision. What if you rely on other people's decisions and it turns out that the following 3 are wrong? If, after taking ideas, you analyze the companies yourself and decide if it is worth investing, you will learn a lot whether the operation is successful or if it fails.