Blog
How to use the Classroom platform to create your virtual classroom
Dec 1, 2020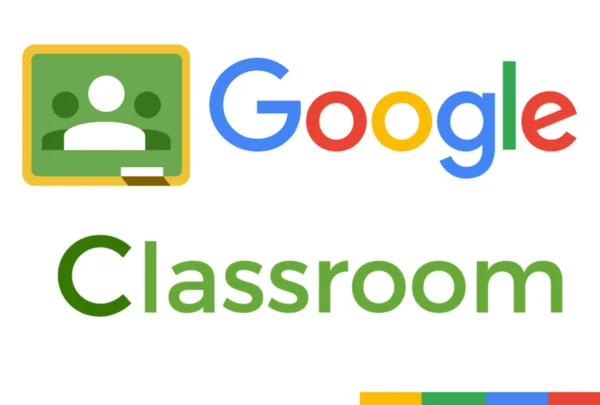 How to use the Classroom platform to create your virtual classroom
One of the fundamental things that foreign language teachers have had to learn today is to function on the Internet. To look for resources that allow them to give classes and be in as real contact as possible with their students, as if they were with them in person. And although not everyone agrees, the reality is that like it or not, online teaching right now has more weight than ever and, for now, we are forced to work from this format. In today's article we are going to introduce you to the Classroom platform, a Google platform, quite adapted and quite advisable if you want to have virtual contact with your students with the maximum guarantees.
Classroom features to interact with students
It is one of the Google resources that anyone who has a gmail email can download and work with. It is very simple and you can use it to be in contact with your students, even if you work in person, but having this platform will allow you to organize notes, activities, notifications, etc., without getting lost. We are going to explain to you today the basic functions that will allow you to develop as a language teacher with your students:
- As we have said before, it is essential that you have a gmail email account, with which you can access Classroom. You have the option of downloading the application or entering from the Internet each time you go to connect. The first will be easier and more comfortable, because you will always have it much more at hand.
- Once you enter, you have to register as a teacher, so that you can perform the relevant functions with your students.
- You're already inside. Now you just have to create the number of classes you need. It is advisable that you have the same classes as in person, so that you have your students grouped in the same way and you can follow the rhythm that you already have with each group.
- When you create a class, Classroom will generate a code for you, which is what your students need to be able to join the virtual classroom. It is a code generally made up of uppercase letters and numbers. You already know that each class must have its code. Give each group the code well so that each of the students is in their rightful place.
- Once inside you can communicate with your students by leaving notes on the bulletin board for them to read, leaving activities or creating folders in which you can put various things. Therefore, it is highly recommended that you make a folder by chapter or theme and within each of these you upload everything you want. Or how you prefer, but organize the class well so that later it is easy to find files.
- You can upload all types of files, so don't worry if you want to upload PDF, images, some Word. Students will see them beautifully.
- It is advisable that you leave open the possibility for your students to write comments, since that will allow you to be in contact, that they express themselves and you can better carry out the work they do. It is also highly recommended that you activate the alarm so that an email reaches you every time someone writes.
- Your students will also be able to upload files, activities, etc., whatever you ask of them and in the folder that you agree with them. You will be able to see them, download them, edit them, correct them, leave notes, answer them.
- Don't forget, you can click on the profile of each of your students to communicate with them privately. You will be able to send them messages without anyone else seeing them. Remember also that they can do the same with you.
The advantages of using Classroom with your students
Keep in mind that having the virtual classroom open with your students, regardless of whether you give face-to-face classes, can help you put aside all the paper material, which sometimes is left over. From Classrroom you have the opportunity to leave notes to your students if that is what you prefer and thus they do not have to buy the books. Each one will then manage it as best suits them, that is, there will be those who print or there will be those who prefer to work virtually and from the same platform they can study. This will also make possible economic savings for many of them and the possibility of attending class with the tablet without having to carry books around. Also from the same phone can be used.
It is a completely free tool that you can always use, much more in times like the ones we are experiencing that force us to work online with our students. Therefore, it is worth having this type of classroom always open as a complement to our classes, it is easily accessible and all students can access it.
Most language schools and specialized centers have started to work with it, not because other platforms have no value, but since it is a site organized by Google, it is the most complete and highly trusted by a teacher.
A language teacher can also benefit from all these particularities that Classroom offers to work with their students.
To consider
If our students are small and we consider that these types of tools can distract them, it is essential to contact parents or guardians to organize and control them. Keep in mind that between them they can register privately without you as a teacher being able to control them and, therefore, dedicate themselves to playing more than studying. But with this under control, the use of the Classroom platform with your students will give you more than comforts and advantages.