Blog
French-Spanish dictionaries
Nov 30, 2020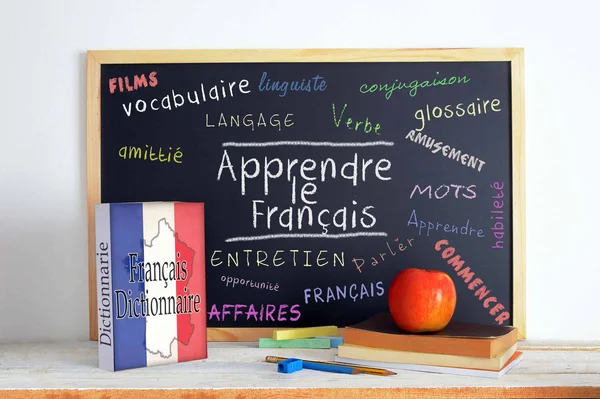 French-Spanish dictionaries
If you start your French studies, you should know that it is essential to get a good dictionary, one that will accompany you to solve all the doubts that may appear in the process of learning the French language. Therefore, today we have prepared an article with a list of dictionaries, which we consider most essential, that can help you solve all your doubts. Don't forget to always use it, it must become your best study partner.
General Dictionaries
With these you will be able to solve all your doubts, especially lexical ones. Get used to using them, they will help you a lot. We leave you some of the most used and complete ones that will solve your doubts, whatever your level of French is:
Contains:
- More than 80,000 translations.
- More than 60,000 words and expressions.
- Contains the essential vocabulary and commonly used technical words.
- Includes neologisms of science, new technologies, technique, tourism, cuisine, etc.
- Acronyms, proper names and abbreviations.
- Numerous set phrases and grammatical constructions.
- Abundant examples of use.
- Phonetic transcription of French words.
The DICO dictionary is specially designed for Spanish students who are learning French. In addition to translations into Spanish, it offers usage notes and examples that explain and clarify the main difficulties in learning French. Its format is manageable and attractive, in full color. It also has grammatical and cultural information and 32 pages with full color thematic illustrations. It includes an important conversation guide for successfully dealing with everyday communicative situations. With an indication of the 2500 most common words in French. It is completely updated according to the latest regulatory changes. Includes online access where you will find all the content of the fully digitized paper dictionary, and also: quick access with the search box, examples, verbal models, illustrations, etc., and interactive activities to reinforce language learning.
Contains:
- 40,000 translations
- 30,000 words and expressions
- All the basic vocabulary and expressions in common use
- A practical conversation guide
- Phonetic transcription of both languages
- Notes of a cultural nature
It is made up of 45,000 entries with more than 110,000 translations.
Contains:
- 350,000 words and expressions
- 450,000 translations
It includes the different geographic variants of the two languages; more than 200,000 examples to illustrate the different meanings of words; 4,300 proper names; 400 cultural and encyclopedic notes; two-color presentation; complemented by a visual dictionary with 48 pages illustrated in full color: cultural pages, thematic plates, atlases of Spanish-speaking and French-speaking countries.
It also includes a bilingual supplement of proverbs, sentences and maxims. With access to the online version of the dictionary.
New updated edition of a reference work that solves all the doubts of the intermediate and advanced student of French. The most comprehensive dictionary in the VOX French language range is a reference work that offers extensive current coverage of both languages: 135,000 entries. 190,000 translations with numerous usage examples. 150 pictures that point out false friends. In addition, the dictionary offers extensive coverage of Swiss, Belgian and Canadian French, as well as Latin American Spanish, and includes an appendix with the conjugation of the regular and irregular verbs of both languages.
Schoolchildren
These dictionaries are essential for the little ones who are starting to study French:
An innovative dictionary to start learning French. It contains 22,000 words and expressions. It does so from a simple pedagogy: a vocabulary selected according to the needs of beginners, 20,000 usage examples to put each word in context.
A quick and easy query of the dictionary: 2 colors to better differentiate the word from its translation.
A clear and well structured presentation. Pedagogical information to help the beginner: boxes on false friends and the use of difficult words.
Grammatical notes.
Charts on French culture Handy visual dictionary: 1000 color illustrations grouped by subject to learn vocabulary at a glance.
Visuals
These dictionaries are great for learning through pictures , which helps in the memorization process. If it's your thing, take a good look:
Do you want to learn French in a fun way? Mastering the basics to get around abroad? Expand your vocabulary without even realizing it? With more than 2,400 photographs and illustrations and around 6,300 concepts and expressions, arranged by themes of daily life and a comprehensive index, these dictionaries are without a doubt the answer.
The most manageable visual dictionary, with new illustrations and updated text. The Mini Visual Dictionary is a work of great help to learn French, because it helps to locate many of the new words that the student is incorporating into his lexicon. It can be of great use for travelers and for those in professions in which it is essential to get the right term right: translators, journalists, doctors ... In this new edition, completely updated, the number of illustrations exceeds 5,000, and it has 13,500 entries, organized into 500 different topics, easily located in the final index.