Blog
Examenexam participates in the ICT Venture Capital project for Andalusia
Dec 14, 2020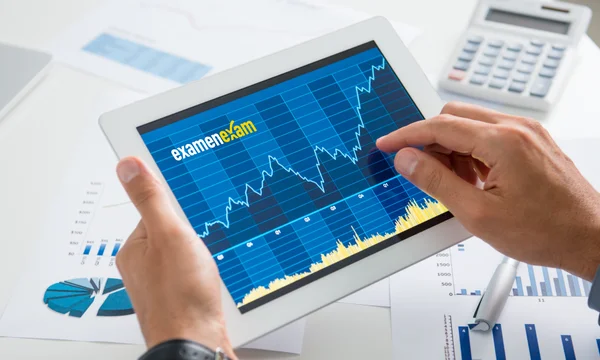 Examenexam participates in the ICT Venture Capital project for Andalusia
The startup Examenexam Spain SL, located in Malaga, participates in the TIC Venture Capital project for Andalusia, promoted by the Andalusian Agency for Foreign Promotion (Extenda). An initiative launched in order to attract foreign financing for companies in the ICT, mobility and digital sectors of our autonomous community.
StartupLabs Spain , accelerator of B2C digital content, digital marketing and mobility startups in Seville and Malaga, provides technical support to this ambitious plan that is aimed at companies with a real short-term interest in finding foreign investments to integrate them into their capital structure and, in this way, activate its internationalization process.
What is the program promoted by Extenda?
The objective of this program launched by Extenda , with the help of StartupLabs , is to help Andalusian startups to establish long-term ties with local partners in the international market, mainly European, with a view to achieving a potential investment and establishing a lasting collaboration that adds value and security to your business model.
TIC Venture Capital for Andalusia participated investors from all over the continent . In this sense, on December 1, TIC Venture Capital for Andalucia: Destination UK was held , a digital meeting in which 15 technology companies based in Andalusia participated.
At this event we had the opportunity to present to British investors the project that Examenexam launched in 2019. Likewise, on the 10th of this month the TIC Venture Capital for Andalusia: Destination Germany took place, in which potential partners settled in the German market were held.
Examenexam, an expanding Malaga startup
During our intervention at the TIC Venture Capital for Andalucia: Destination UK we requested four million euros for 25% of the company, which we will allocate to expand our staff, currently composed of 15 people, invest in different marketing actions to enhance our brand and meet our growth and expansion goals.
We must note that, today, Examenexam has been present in Spain, Mexico and India since its foundation in September 2019. The objective is none other than to scale in 2021 to countries such as Italy, Germany, Portugal or France. We also plan to fully enter the British and American markets and settle in other South American countries.
We are a Malaga startup dedicated to providing an online registration service for official language exams to facilitate the process for certification centers and help students find the tests that suit them best, taking into account factors such as their location or date of realization. The platform accompanies the student during the process and offers information and guides to prepare these exams in the best possible way.
We have developed the platform software from scratch, which is available in Spanish and will be translated into five languages. The registration and payment process is quite simple and allows the candidate to enroll in any of the official exams of the most prestigious international language certificates. It should be noted that there are hundreds of centers and thousands of students who benefit from our service.
José Carlos O'Donnell, more than 10 years of experience in the education sector
José Carlos O'Donnell Luque, CEO of the Malaga company, was in charge of presenting the keys to the business project during the TIC Venture Capital for Andalucia: Destination UK. The CEO has more than 10 years of experience in the education sector.
In 2015, together with his team, seeing the success of his ongoing projects, he decided to launch elblogdeidiomas.es , a very useful tool for language students that already registers more than 350,000 monthly visits.
Faced with the growing demand of students who want to study a language online, in 2018 he realized the need to innovate in this field and, months later, decided to launch examenexam.com, a platform whose acceptance has been growing remarkably. All this thanks to the fact that it is a very practical and advantageous solution for both language centers and students.
On the one hand, schools have the possibility to publish the dates of their tests to increase their visibility and, therefore, accumulate a greater number of participants and increase their income. On the other hand, those interested have access to easy-to-use software where they can compare prices and characteristics of the different certifications and sign up from any part of the world to which they are most interested.
Such is the success of this startup that the monthly increase in exam registrations that it has been registering has been 20% . A fact to which, in the face of the health crisis, many certificates have decided to launch exams that can be done from home has contributed greatly, which benefits our project because it allows the online educational experience to be complete.
Malaga, an ideal place for entrepreneurship
Currently the platform has 29 certificates available. In February 2021, it intends to launch a virtual preparation center where each school will be able to publish their online courses for the preparation of the corresponding exam. Likewise, it is also planning to launch a similar product for different sectors within education.
During the TIC Venture Capital for Andalucia: Destination UK, the CEO of Examenexam wanted to close his speech by highlighting the virtues of Malaga that make it an ideal place for entrepreneurship. He referred to the capital of the Costa del Sol as the Silicon Valley of Spain and, soon, of Europe due to its potential in the technology sector.