Blog
Erasmus + for Students and staff with physical and mental disabilities
Dec 4, 2020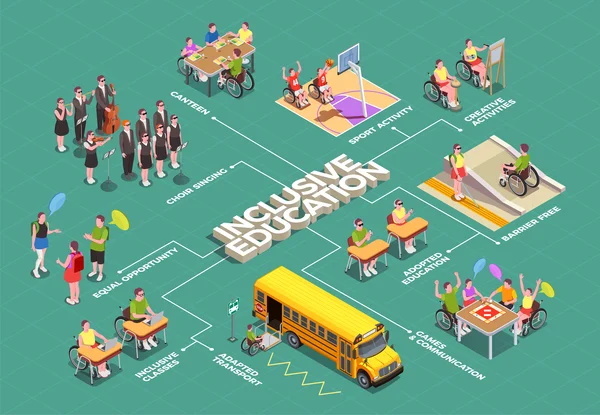 Erasmus + for Students and staff with physical and mental disabilities
Higher education institutions, by signing the " Erasmus Charter for Higher Education ", undertake to guarantee equal access and opportunities to participants from all backgrounds. Consequently, students, as well as staff with physical, mental or health problems, can benefit from the support services offered by host institutions to their staff members and to their own students.
In this informative article we offer you, everything you need to know, to take the precise steps with a view to obtaining the aid that exists for students and staff with physical and mental problems.
Who is eligible for the aid?
To ensure that a person whose physical, mental or health problems prevent them from participating in the Erasmus + program without extra financial support can take full advantage of the European mobility agreements, Erasmus + pays special attention to orientation, reception, physical accessibility, services of pedagogical and technical aid and, especially, to the financing of the additional costs that could be derived.
Several higher education students and others, appointed ambassadors to promote the Erasmus + program, are people with disabilities. Jessica from Ireland expressed her willingness to participate in Erasmus + with these words:
"I decided to move forward. I am a person who does not give up and I wanted to rise to the occasion. I did not allow my disability to hold me back. I think it made me even more determined to make my Erasmus experience a success." .
Available aids
Participants with physical, mental or health disabilities can qualify for additional funding through Erasmus + aid proving that they are for special needs. In order to compensate for the specific difficulties they have to face, these Erasmus + grants can be higher than normal grants for studies, internships or staff mobility, such as: adapted accommodation, assistance during travel, medical care, support equipment, adaptation of teaching material, companion for students or staff with disabilities, etc. This additional help will always and in any case be a justified contribution in real costs.
For this purpose, higher education institutions must indicate on their web pages the procedure to be followed to request additional help from students and staff with physical, mental or health problems.
They can also provide extra funding for students and staff members, also with physical, mental or health problems with other sources of local, regional and / or national character.
How to apply for grants
When preparing your Erasmus + mobility period, as a participant with physical, mental or health problems, you must indicate what your needs are and how much the extra costs amount to be able to apply for Erasmus + aid for special needs with the support of your higher education institution originally.
You should also ask the Erasmus + coordinator of your home higher education institution for the application procedure (deadline, where to obtain the application form, where to send it, etc).
The higher education institution and / or the national agency will assess your application and decide the additional amount you can receive.
More information
As a rule, the home higher education institution must ensure that the necessary arrangements are made in the destination institution to suit your specific needs, provided that you have previously communicated your physical, mental or health problems.
Also in order to obtain more specific information about the kind of services available at the destination higher education institution before going to a foreign country, you should contact directly the person responsible for these matters at the corresponding destination institution. In this regard, the international relations office of the home university should help you in everything you need.
To avoid surprises and to better determine what kind of services each institution can offer to participants, higher education institutions must specify in their inter-institutional agreements with other institutions whether they have the necessary infrastructures to accommodate students and staff with physical, mental or health disabilities, and at the same time indicate what type of support services are offered to students.
Request the appropriate information
For specific questions that may concern you when planning your exchange period abroad, you should ask your national agency to provide you with more information, of all those things that concern you when planning your exchange period in abroad.
The European Agency for Special Needs and Inclusive Education usually provides a list of links and points of contact and information to neighboring countries of the EU and EEA, which are very useful for students with special educational needs.