Blog
DITALS exam, the best option for those who want to teach Italian (Teachers)
Nov 24, 2020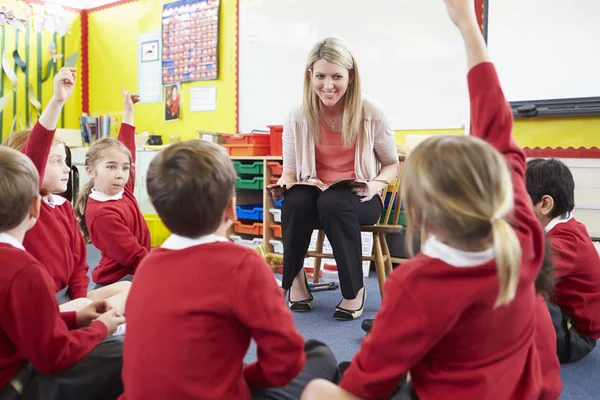 DITALS exam, the best option for those who want to teach Italian (Teachers)
The DITALS Italian certificate is designed for those interested in teaching the Italian language to people who do not cultivate it as a native language.
The DITALS exam is a derivative of the CILS (Certification of Italian as a Foreign Language) exam and is endorsed by the University for Foreigners of Siena. It is, since 1994, one of the most requested alternatives by those who aspire to teach this beautiful language. The Italian title DITALS is also recognized by the CEFR (Common European Framework of Reference for Languages: Learning, Teaching and Assessment).
Types of exam to be an Italian teacher
There are three levels of testing, each with a slightly different approach depending on your goals.
- Basic DITALS certification. We will only mention this level without elaborating on it, since it is reserved for those who have Italian as their native language.
- First level DITALS certification. It validates elementary competences in the teacher that is aimed at specific groups of students who share the same condition, such as beginners, university students, immigrants or tourism professionals, among others.
It is important to note that, in each segment, the learning mechanisms will not be the same and the appropriate methods must be used. Thus, it will be necessary to insist on the bases of vocabulary, grammar, oral pronunciation or the understanding of a simple conversation.
- Second level DITALS certification. This level is aimed at teachers who want to work in a more formal teaching context and with a heterogeneous group of students. It requires advanced skills in language teaching and a fairly broad pedagogical approach.
Structure of the first level exam
Section 1. Evaluation of didactic material: by means of questions aimed at verifying the level of understanding of the objectives of the various activities proposed in them, the applicant must determine the competencies that are tested.
Section 2. Understanding and didactic use of a text: through a provided text, an activity will have to be developed using, in addition, some other material with the aim of stimulating specific skills.
Section 3. Basic knowledge of language teaching: By means of some questions the knowledge of the fundamentals of basic language teaching will be verified. The exam validates the competence for teaching the language in relation to the particular profiles of the students.
The applicant will be able to choose the profile of students to whom he will direct his test for sections 1 and 2. As for section 3, a segment common to all profiles must be answered and also a specific part that will be related to the chosen profiles previously.
Structure of the second level exam
It consists of 4 parts and sections 1 and 2 correspond to those of the first level exam.
Section 3. Knowledge of language teaching: the applicant's ability to recognize the concepts and problems of language teaching is evaluated. Your mastery of the basics of sociolinguistics and linguistics is also tested.
Section 4. Oral language teaching competencies: using the material provided, in 30 minutes two activities should be prepared for two different types of students. The presentation will last 10 minutes simulating a situation that occurred in a classroom.
For exams at any level, the applicant must obtain a minimum passing grade in all the corresponding sections to obtain the certification. In case of not passing any of the sections, the passing scores will be saved for 3 years, within which the applicant may present again and pass the missing module, in which case, he will obtain the certification of the level to which he applied.
Preparation for the DIDALS Italian exam
The applicants for the DITALS certification are mostly professionals with extensive knowledge of the language and who even have teaching experience. For this reason, the simplest and safest way to prepare for the exam is in courses designed specifically for this purpose taught by endorsed institutions. There are face-to-face or online types and cover all the elements to be evaluated, as well as the necessary study material.
The University for Foreigners of Siena itself recommends that we prepare thoroughly on the following list of topics.
- Italian Linguistics.
- Sociolinguistics.
- Teaching of modern languages.
- Acquisition of a second language.
- Teaching approaches, methods and techniques.
- Interaction in the classroom.
- Language tests and evaluation.
- Teaching Italian as a foreign language.
- Technological tools to teach Italian as a foreign language.
- Training of Italian teachers.
- Linguistic and cultural mediation.
- Teaching Italian to children.
- Teaching Italian to teenagers.
- Teaching Italian to adults and seniors.
It also offers us a list of recommended books for each topic and even tells us the specific sections that will be useful for each of them. Due to its length, it is not possible to reproduce it in this article, but it is accessible for consultation online .
The study material is in Italian and, to consult it, it is very convenient to have access to a library that, for that matter, can be virtual.
Obviously the formal aspects of the language will be evaluated, however, the emphasis is on the ability to teach.
Who is eligible to take the exam?
Those with a higher education diploma in any specialty may aspire to the first level certificate. People who have an internship certificate in Italian courses for foreigners or have teaching experience of at least 60 hours teaching the language to foreign students are also accepted.
Obtaining the second level certificate will depend on our nationality. Italians must have a university degree in human sciences, while foreigners must have at least some degree in Italian linguistics.
In both cases, it is essential to have teaching experience of at least 300 hours of teaching the Italian language to foreigners.
The DITALS certification is a powerful tool that will make our way into the world of language teaching easier.